October 2011
» Next Entries
Please join HSLS as we fo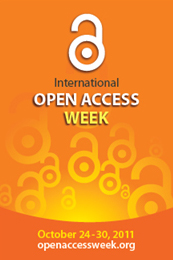 cus on author rights during International Open Access Week, October 24-30, 2011. Submitting scholarly research for publication requires careful consideration due to a wide range of access models and mandates, including Open Access and the NIH Public Access Policy. HSLS is committed to providing the information resources necessary to help authors navigate these new publishing options.
The highlight of HSLS Open Access Week 2011 is a special lecture, "Author Rights and Publishing Today: What You Should Know and Why You Should Care," presented by Denise Troll Covey, Principal Librarian for Special Projects at Carnegie Mellon University. Covey's professional work focuses on copyright, open access, and digital libraries. She has been a Distinguished Fellow in the Digital Library Federation and her research on orphan works recently resulted in a consultation with the Librarian of the U.S. Supreme Court. The lecture is scheduled for Wednesday, October 26, from noon-1 p.m., in Scaife Hall, Lecture Room 5. Read more
Do you need to design PCR primers? Perform multiple sequence alignment? Search for SNPs? Identify gene mutations? Build pathway models? Discover protein binding sites? Analyze high-throughput data? The HSLS Molecular Biology Information Service can help you with all of these questions, and more. Read more
Until recently, the National Center for Biotechnology Information's Images database provided access to images in PubMed Central (PMC). This database no longer exists as a separate entity because you can now search for images directly in PMC. PMC is the National Institutes of Health digital archive of biomedical and life sciences journal literature. It contains over 2.2 million articles. Read more
Every year about this time, the National Library of Medicine (NLM) performs additional maintenance to MEDLINE data, known as year-end processing. This involves changes to the Medical Subject Headings (MeSH) on existing MEDLINE citations to conform to next year's version of MeSH, and other global changes. Read more
Since March, HSLS patrons have been asking questions using the mhsls Chat widget on our Ask A Librarian page. So what are you asking us about?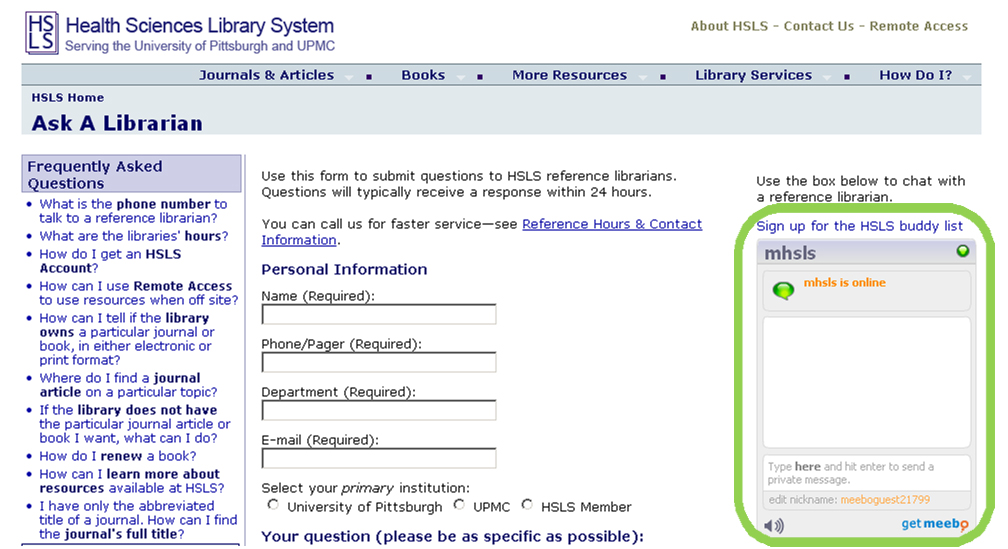 Some of your questions are specialized: Read more
HSLS provides access to 44 e-books from the R2 Digital Library. An easily navigable and highly searchable database, the R2 Digital Library offers full-text access to e-books in three "Library" collections: Medicine, Nursing, and Allied Health. Read more
The 19th century invention of photography captured the attention of the medical profession. This new technology offered physicians a more objective and accurate tool to record medical conditions and observations than the illustrations they used in the past. Read more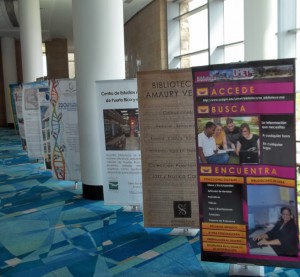 The International Federation of Library Associations and Institutions (IFLA) held its annual conference in San Juan, Puerto Rico this past August. This international conference brings together over 3,500 participants from more than 120 countries. I was fortunate to have been accepted to present at a preconference session hosted by the Section of Health and Biosciences Libraries. Librarians and library educators from Australia, Canada, Ireland, Puerto Rico and the U.S. also presented at this session. My presentation, "The Development of a Post-Masters Online Curriculum in Health Sciences Librarianship," described the HealthCAS online post-Master's degree program, a joint project between HSLS and the University's School of Information Sciences. Read more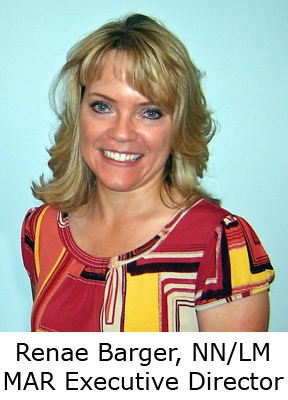 On September 13, HSLS, the Regional Medical Library (RML) for the National Network of Libraries of Medicine, Middle Atlantic Region (NN/LM MAR), hosted a meeting for the Region's Resource Library directors.  The Middle Atlantic Region includes 29 Resource Libraries in Delaware, New Jersey, New York, and Pennsylvania:  24 (including HSLS) are located in medical schools or other academic institutions, two in cancer specialty hospitals, two in large health systems, and three independent academy libraries.  These libraries are named Resource Libraries based on quality, scope and size of collections, special strengths and uniqueness of collections, geographic location, and past record of participation as a resource library.  Resource Libraries participate in resource sharing activities within the National Network. Read more
The HSLS Staff News section includes recent HSLS presentations, publications, staff changes, staff promotions, degrees earned, etc.
Presentations
Nancy Tannery, senior associate director, presented a talk titled "The Development of a Post-Masters Online Curriculum in Health Sciences Librarianship" at a pre-conference satellite meeting at the International Federation of Library Associations and Institutions (IFLA) General Conference and Assembly in Puerto Rico. The talk was co-authored with Barbara A. Epstein1, Ester Saghafi1, Susan Alman2 and Christinger Tomer2. Read more
» Next Entries