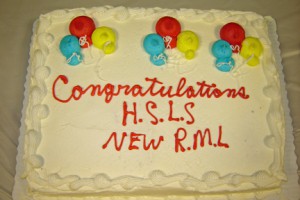 The Health Sciences Library System has been awarded a five-year contract from the National Library of Medicine to serve as the Regional Medical Library (RML) for the Middle Atlantic Region of the National Network of Libraries of Medicine (NN/LM-MAR).  The Middle Atlantic Region includes the states of New York, New Jersey, Delaware, and Pennsylvania.
The NN/LM consists of eight competitively selected Regional Medical Libraries, and over 6,000 health sciences and public libraries. Since its original authorization by Congress in the 1965 Medical Library Assistance Act, the NN/LM has worked to equalize and enhance access to health sciences information throughout the United States. The eight RMLs and the NN/LM member network support the National Library of Medicine's outreach efforts to health professionals and consumers to increase awareness, facilitate access, and provide training in the use of NLM's many Web-based information services, such as MEDLINE/PubMed,  MedlinePlus, and ClinicalTrials.gov.  As a Regional Medical Library, we will work with a variety of intermediaries, including health sciences librarians, health care providers, public health professionals, public librarians, educators, community organizations, community colleges, health advocacy groups, faith-based organizations, and self-help groups, to promote access to health sciences information.
HSLS Director Barbara Epstein will serve as NN/LM MAR Director. Renae Barger, formerly HSLS assistant director for Access Services, has been appointed MAR Executive Director, and will oversee daily operations and programming. The NN/LM-MAR staff will also include four librarian-coordinators to be hired, and an administrator.
The complete NLM press release is at http://www.nlm.nih.gov/news/nnlm_contracts_awarded_2011.html.
~ Barbara Epstein