View construction updates on the HSLS web site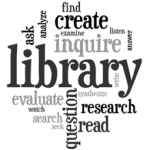 Welcome to a new academic year! HSLS offers a wide array of research and information services, educational opportunities, and resources to support the health sciences.
Liaison Librarians are integrated into schools and departments and collaborate with faculty to support instruction, research, and scholarship. They provide instruction as part of the curriculum, guest lectures, and customized orientation sessions; offer recommendations for embedding streaming media and other HSLS resources into course syllabi; collaborate on research projects; provide assistance with researching health and biomedical topics; and offer guidance with scholarly publishing. All new and returning faculty are encouraged to arrange a consultation with your liaison librarian to learn how HSLS can support your teaching and research. Read more
While there are many ways to search for the title of an e-book, it's much more difficult to search through the contents. HSLS has developed an innovative tool for the full-text searching of over 1,000 health and biomedical science e-books simultaneously. It's called E-Book Full Text search. With a single, simple search, you can pull results from a variety of e-books. Read more
Do you have a new-school-year resolution to start keeping better track of the articles you cite? You might want to try F1000 Workspace, a cloud-based reference manager that can easily integrate into your research workflow from any device. Read more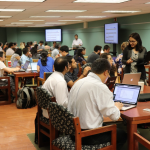 On July 10, the HSLS Molecular Biology Information Service (HSLS-MBIS), in partnership with the Genomics Research Core (GRC) and the Center for Research Computing (CRC), offered a day-long workshop on single-cell transcriptomics research. Single-cell transcriptomics is a next-generation sequencing methodology that simultaneously measures, in individual cells and in high resolution, the messenger RNA concentrations of thousands of genes. The ultimate goal is to better understand individual cell functions, even in mixed cell populations. Read more
The new PubMed will debut in January 2020, and the old PubMed will slowly fade into history. You can preview the improved search quality and usability on PubMed Labs, an experimental website where new features and tools are tested. Read more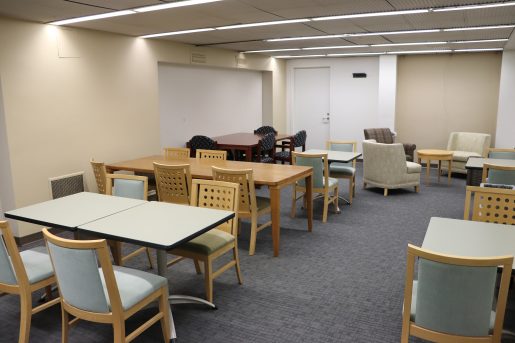 Falk Library has seen many changes recently. The group study rooms, upper floor study lounge, and main floor group study area have closed, and temporary construction walls have gone up. But if you're looking for a place to study, one thing hasn't changed—we've adapted our space to ensure that you can still get the most out of your study hours at Falk Library. Read more
The HSLS Staff News section includes recent HSLS presentations, publications, staff changes, staff promotions, degrees earned, etc. Read more
Reporting Guidelines: Transparent Writing Equals Better Results, –
Introduction to Data Management, –
ChlP-Seq & CLC Genomics, Wednesday, September 11, 10 a.m.-3 p.m.
Journal Matchmakers: Deciding Where to Publish, –
Getting Systematic About Systematic Reviews, –
Electronic Research Notebooks: Introduction to LabArchives, –
Are You Using Retracted Information?, –
From Protocol to Publication: Selecting the Right Reporting Guideline for Your Paper, Study, or Article, –
Pathway Enrichment Analysis—IPA & MetaCore, Wednesday, September 25, 10 a.m.-3 p.m.
Beyond Beginner Workshop: Getting Going with Pandas in Python, – Read more
---