December 2012
» Next Entries
Over Pitt's winter break, Falk Library will have modified hours:
Saturday, December 22: 9:30 a.m.–6 p.m.
Sunday, December 23: 9:30 a.m.–6 p.m.
Monday, December 24 through Tuesday, January 1: CLOSED
Wednesday, January 2: resume regular hours
The Ask a Librarian service will be monitored during the last week of December.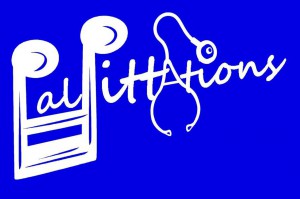 Get into the spirit of the season by joining us for a holiday concert performed by the PalPITTations, an a capella vocal group of health sciences students from the University of Pittsburgh. The PalPITTations will perform on Thursday, December 13, at noon, on the upper floor of Falk Library. Light refreshments will be served. All are welcome for this free concert.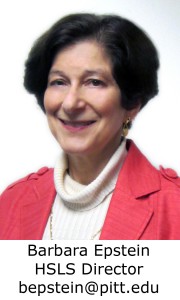 It's hard to believe that we will soon be turning the calendar to 2013. It seems like just yesterday we were fretting about Y2K concerns, yet most of our students today were in grade school at the turn of the millennium.
Many things have changed over the last thirteen years, but one thing that's fairly consistent in library-land is that we count things: how big is our collection, how many people visit the library, how many questions do we answer, how many students do we reach, and so on. Each year, we report detailed statistics to both the Association of Academic Health Sciences Libraries and the Association of Research Libraries. To help us plan for the future, we analyze the data over time to discern trends. Read more
Have you ever received an e-mail at home that includes a citation to an article that's available through an HSLS subscription, but you can't view the full text because you aren't logged in to Pitt's remote access service? HSLS now has a new tool called "Reload via HSLS" that provides instant access to full-text articles even if you aren't logged in as a remote user. Read more
Do you want to access HSLS databases from your mobile device? If the answer is "yes", then keep reading!
Through the library's database licenses, HSLS users have free mobile access to nine databases, including Micromedex, AccessMedicine, The Medical Letter, ISI Web of Knowledge, and more. Visit the HSLS Mobile Resources Web site for details about each resource, including: Read more
You know how it goes: You see the list of upcoming HSLS classes. You notice one you'd like to attend when it's offered in two months. Maybe you even mark it on your calendar. But, by the scheduled date, things have changed, and a competing commitment demands priority. Read more
Utopia Documents

is a free Portable Document Format (PDF) reader optimized for scientific literature that brings static articles to dynamic life. Instead of merely enabling you to read an article, Utopia connects to a plethora of online resources that help you not only to further explore the article's content but also to discover related materials. It combines the reliability and convenience of a PDF with the power and flexibility of the Web. Read more
Traditional measures of research impact, such as the ISI Journal Citation Report impact factor, generally focus on the citation counts generated by peer-reviewed journals, which can take a long time to develop—approximately seven years from initial hypothesis to publication, according to a recent BMJ blog.1 Why wait so long to measure response to your work? Why limit the type of scholarly output measured? Alternative metrics or "altmetrics" allow authors to track the immediate impact of each article, grant, book, presentation, video, dataset or other work produced. Plum Analytics, a new company with offices in Philadelphia and Seattle, has created a personal dashboard for researchers to quantify and visualize the altmetrics of individual scholarly works. Read more
» Next Entries