The National Library of Medicine's (NLM) long range plan includes working with the National Network of Libraries of Medicine (NN/LM) to establish disaster response plans for libraries, as well as encourage librarians to aid in disaster preparedness and response and recovery efforts. HSLS, as the regional medical library for the NN/LM Middle Atlantic Region (MAR), has developed an emergency preparedness liaison network to support this effort across Delaware, New Jersey, New York and Pennsylvania.
Emergency preparedness liaisons will:
Raise awareness and promote continuity of access to knowledge-based and emergency-related health information before, during, and after local, regional and/or national emergencies through promotion of NLM and NN/LM emergency preparedness and disaster information courses and resources, such as the "10 Step Approach to Service Continuity Planning" class, NN/LM Emergency Preparedness & Response Toolkit, Disaster Information Management Research Center, and the Disaster Information Specialization Program.
Facilitate communication among NN/LM MAR, Network members and NLM in the event of a local, regional and/or national emergency.
Encourage medical and public librarians to get involved in emergency preparedness outreach within their institution and community.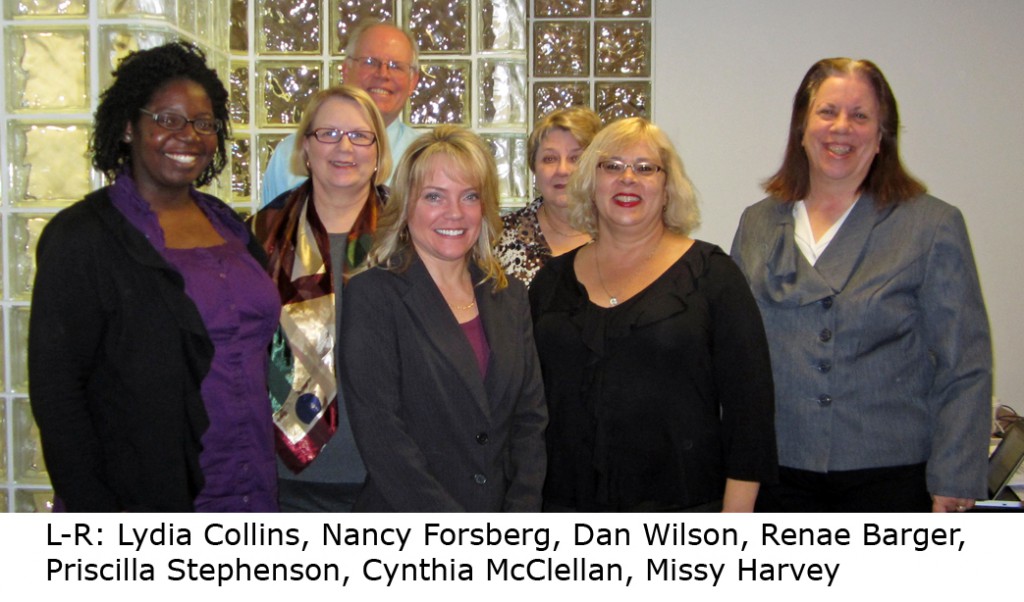 On November 14 and 15, 2012, MAR hosted a training session for MAR staff and MAR's newly identified emergency preparedness liaisons, led by Dan Wilson, NN/LM Emergency Preparedness Coordinator. Mr. Wilson provided an introduction and background of the NN/LM Emergency Preparedness and Response Initiative, as well as an overview of the liaison structure in other NN/LM regions.
Cindy Love and Siobhan Champ-Blackwell from NLM's Disaster Information Management Research Center (DIMRC) also participated in the training via remote connection. DIMRC connects librarians, emergency responders, medical personnel, and public health workers to health information resources and technology for disaster preparedness, response, and recovery. Love and Champ-Blackwell provided a presentation on DIMRC resources, such as disaster and emergency response tools and the Resource Guide for Disaster Medicine and Public Health. They also provided an overview of the Disaster Information Specialization Program and discussed disaster health information outreach projects supporting partnerships between libraries or information centers and non-library organizations with disaster-related responsibilities.
~ Renae Barger, MAR Executive Director