August 2011
» Next Entries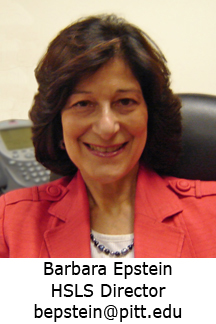 It seems as if the summer has barely started, but we're already greeting new students and faculty, and planning fall term orientations and workshops.
This "welcome-back" Update issue includes articles about how to access HSLS technology, a list of school liaison librarians, and some tips about using our electronic resources. Read more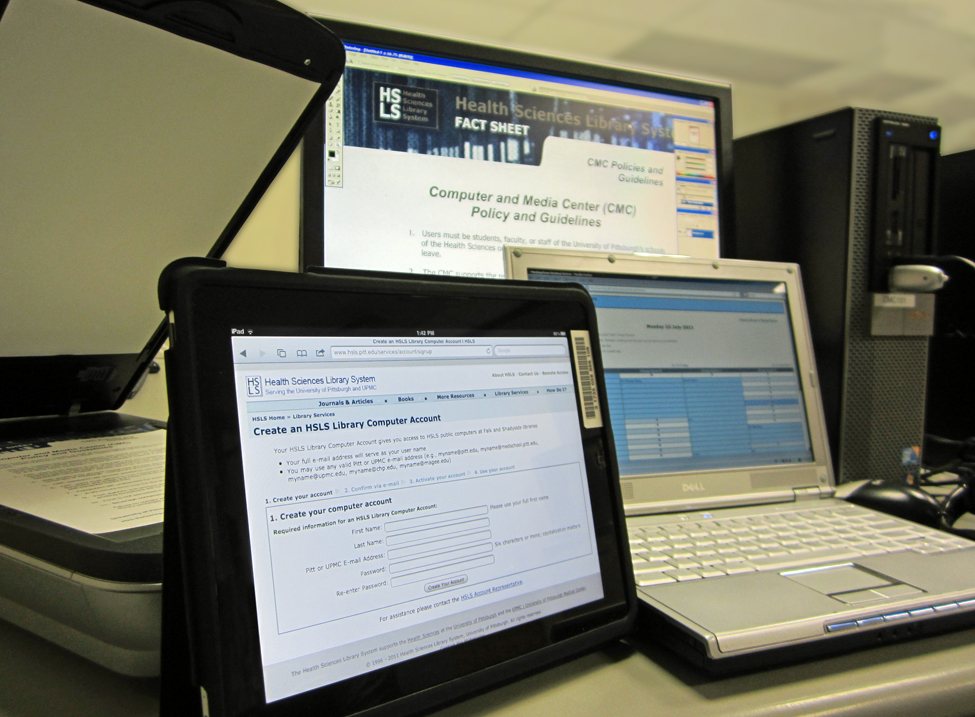 The Computer & Media Center (CMC), located on the second floor of Falk Library, is open to UPMC and Pitt health sciences faculty, students, and staff. The computer lab and helpdesk services are available during the same hours as Falk Library, except the CMC closes thirty minutes before the library does. Read more
As a Pitt or UPMC affiliated patron, you can access HSLS online books and journals even when you are not on campus or at a UPMC facility. Start by clicking the Remote Access link on the upper-right corner of the HSLS home page. If you are a Pitt user, choose Secure Remote Access, or if you are a UPMC user, choose Connect@UPMC. Read more
Do you have a question about how to search a specific database? Feeling overwhelmed and not sure where to begin researching a topic of interest? Ask for help from your school's liaison librarian. Read more
STAT!Ref is one of several e-book platforms to which HSLS provides access. While some platforms only include e-books from a single publisher, STAT!Ref provides access to e-books from multiple publishers via a single interface. STAT!Ref currently includes 32 e-books, as well as ACP PIER, an evidence-based, point-of-care tool. Read more
In the Forward to the Quarterly History, Volume 1, Lt. Colonel George L. Beatty writes: "It is our hope that this history may be of some interest, and possibly of some small value to other medical installations in the future." Beatty's hope was unfulfilled from 1945 until today, when Falk Library staff have provided detailed information about Beatty's works and mounted selections on the Web. Read more
Your PubMed search results now include bolded search terms. This new feature allows you to quickly locate where your search terms appear within each record. Read more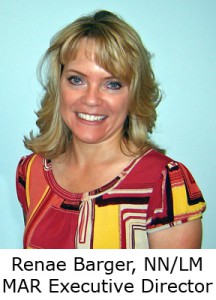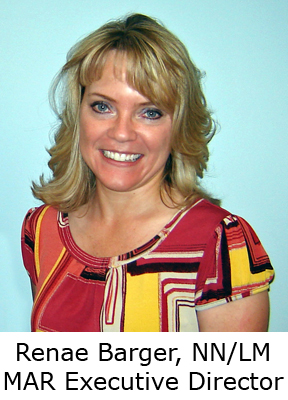 In the June 2011 HSLS Update, we announced that HSLS was awarded a five-year contract from the National Library of Medicine to serve as the Regional Medical Library (RML) for the National Network of Libraries of Medicine, Middle Atlantic Region (NN/LM-MAR). We have been working diligently to set up our program and recruit qualified staff. But what does it mean to be a regional medical library? Read more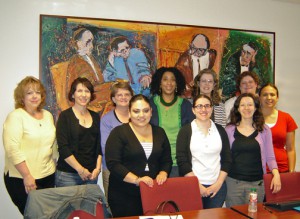 The second cohort of students enrolled in Pitt's online Certificate of Advanced Study in Health Sciences Librarianship (HealthCAS), visited HSLS and the School of Information Sciences (iSchool) for an orientation to HealthCAS and the University. The students came from eight states, including California, Florida, Kentucky, Louisiana, Mississippi, Maryland, Ohio, and Texas. Read more
Do you remember Falk Library's Learning Resource Center (LRC)? The LRC was created in 1982 with a donation of audiovisual equipment in memory of Pharmacology Professor Paul L. Mclain. Since then, audiovisual resources have become integral to our users. The modest LRC expanded as new advances in computer-based health care education were increasingly available. Read more
You never know what treasures you'll find in an old file cabinet!
Recently, while cleaning out several old file cabinets in Falk Library, Administrative Specialist Nelson Galloway came across two class rings, a 1971 Sewickley Area High School ring and a 1982 McKeesport High School ring. He also found a 1967 St. Francis School of Nursing pin. Galloway decided to try to locate the owners. Read more
» Next Entries