Do you have a question about how to search a specific database? Feeling overwhelmed and not sure where to begin researching a topic of interest? Ask for help from your school's liaison librarian.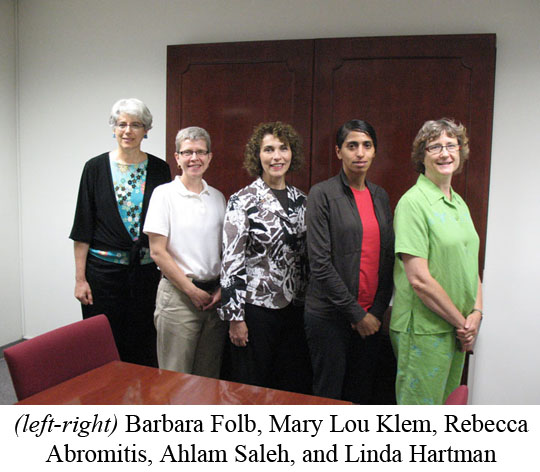 Liaison librarians provide a communication link between HSLS and the departments and programs in the schools of the health sciences. Liaisons can incorporate library and information management skills into the curriculum, collaborate on research projects or grants, and consult one-on-one on in-depth or specialized topics.
Last year the liaison librarians provided instruction and orientations to over 3,000 health sciences students in over 100 class sessions.
HSLS Liaison Librarians
~ Nancy Tannery