February 2015
» Next Entries
If you are in a hurry, it's very easy to do a superficial search of the literature using one or two terms selected arbitrarily. No strategy supports the retrieval, only one Web site or database is consulted, the vocabulary is not vetted, and no record exists of what search terms determined the retrieval. While this practice may quickly retrieve a few relevant citations, many people are unaware that there is a science to more sophisticated searching. Read more
In February 2014, we conducted a one-week survey in Falk Library to ask library visitors their thoughts about our space, and suggestions for improvements. We heard many complaints about worn-out and uncomfortable study chairs, and we were able to take action! All of the older chairs in the library—more than 250 of them—are being re-upholstered with new padding and attractive fabrics. We're sending them out in batches of 25, and the project should be completed by the end of March. Please be understanding if table seating looks a little sparse in some areas while chairs are out of the library.
While we can't add outside windows, skylights, or natural daylight to our underground space, we are grateful to the medical student association for purchasing portable light boxes, available to circulate to library users. Read more
Among the clinical decision support features of UpToDate are 140 interactive medical calculators that allow you to enter the values in commonly used formulas to obtain numerical data.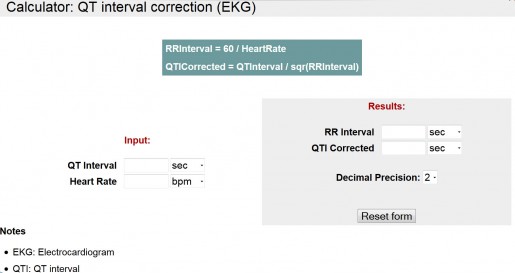 ---
There are several ways to access a calculator Read more
Each year brings some change to the HSLS online collection—some new titles are added, while others are removed. Resource usage, purchase recommendations, and publishing changes are some of the factors that contribute to an evolving HSLS online collection.
Journals added to the HSLS online collection for 2015 include: Read more
HSLS is very fortunate to be the recipient of generous gifts from faculty, alumni, and other friends. With the support of the thoughtful people listed below, our library will continue to provide essential resources to enhance the quality of health care in western Pennsylvania and beyond. Read more
Do you have a great file-naming system that everyone in the lab uses, or have you "lost" files because lab members moved on and you're not sure how their files were labeled? Do you have a protocol for sharing your data, or do you still have questions about credit and proper usage? Do you have a data management plan in place, or do you need help coming up with one? We would love to have a conversation with you to discuss all of these issues and more. Read more
Do you ever have trouble coming up with relevant medical subject headings (MeSH) for your PubMed searches? Well, help is here! NLM has developed a natural language processing tool called "MeSH on Demand" that analyzes a block of text and returns a list of relevant medical subject headings. Read more
During the second half of the 17th century the Dutch East India Company (the Verenigde Oostindische Compagnie), known as VOC, managed to monopolize trade with Asia. It was a new kind of corporation: an aggressive commercial firm which became a profit-making, semi-independent arm of the Dutch state. Its trading post on the island of Deshima was the only window to Japan, otherwise inaccessible for foreigners after the Tokugawa government adopted a national seclusion policy. Read more
» Next Entries