August 2016
The Health Sciences Library System and the Department of Biomedical Informatics is sponsoring a one day symposium, Bringing Rigor and Reproducibility to Research, on Thursday, September 22, 2016, from 10 a.m.–2 p.m., in BST S120.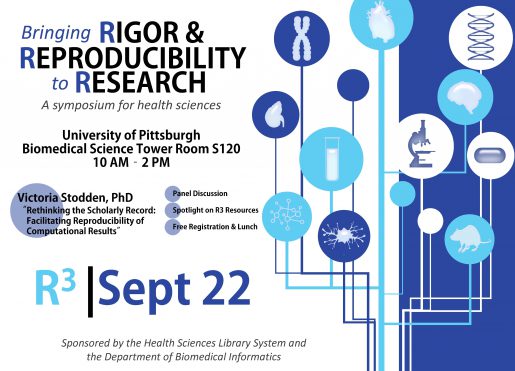 Read more
Whether you are looking to validate an experimental protocol used in your lab or to master a new technique, the following three resources can help you locate research protocols, techniques, and methods to meet your needs.
1. The Protocols tab in the search.HSLS.MolBio search box
The library subscribes to a number of experimental protocol resources including Cold Spring Harbor Protocols, Current Protocols, Journal of Visualized Experiments (JoVE), and SpringerProtocols.
Click on the Protocols tab in the search.HSLS.MolBio search box to quickly search all these resources at once. Results are clustered by major topics based on the query with the option to "remix" the search results to see more subtle topics that did not appear the first time. Read more
Printing from your phone or tablet is a snap using Pitt's MobilePrint service. MobilePrint is an easy way for Pitt faculty and students to send print jobs to the self-service print stations on campus. From any device or computer, send an email to mobileprint@pitt.edu, with either an attachment or the text you'd like to print in the body of the email. When you swipe your Pitt ID or log in at the print station, you can release your prints. Read more
The most recent addition to the HSLS rare book collection is a first edition of William Porterfield's Treatise on the Eye, the Manner and Phaenomena of Vision, published in Edinburgh in 1759.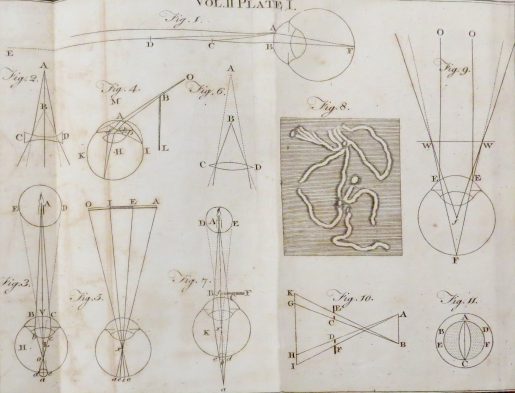 Read more
The HSLS Staff News section includes recent HSLS presentations, publications, staff changes, staff promotions, degrees earned, etc.
Publications
Author names in bold are HSLS-affiliated
Jonathon Erlen, history of medicine librarian published "American Indian Dissertation Abstracts" in Indigenous Policy Journal, 28(1): 2016. Co-author was Jay Toth.
HSLS offers classes on database searching, software applications such as Prezi, bibliographic management, and molecular biology and genetics. For more information, visit the online course descriptions.
Classes are held on the first floor of Falk Library (200 Scaife Hall) in Classroom 1 and on the upper floor of the library in Classroom 2. All classes are open to faculty, staff, and students of the schools of the health sciences at the University of Pittsburgh, who will need a valid Pitt ID or e-mail account. They are also open to UPMC residents and fellows, who will need to show their UPMC IDs. Read more