The Health Sciences Library System and the Department of Biomedical Informatics is sponsoring a one day symposium, Bringing Rigor and Reproducibility to Research, on Thursday, September 22, 2016, from 10 a.m.–2 p.m., in BST S120.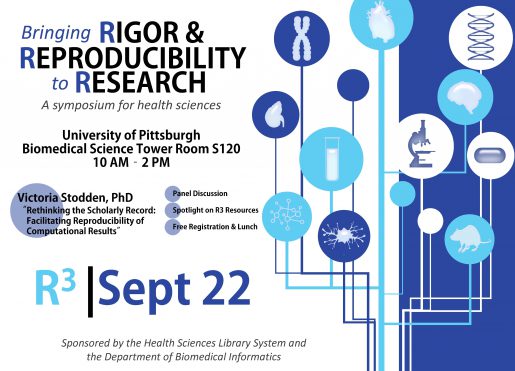 The featured speaker will be Victoria Stodden, associate professor in the Graduate School of Library and Information Science at the University of Illinois at Urbana-Champaign. Her talk, "Rethinking the Scholarly Record: Facilitating Reproducibility of Computational Results," will open the day.
Save the date and plan on joining us.