September 2013
» Next Entries
The Civil War was a turning point in American history, and now you can explore this fascinating period of time through the National Library of Medicine (NLM) exhibit, "Life and Limb: The Toll of the American Civil War," which opens September 16 at Falk Library. The exhibit focuses on disabled veterans and their role as symbols of the fractured nation.
Topics presented will include: Read more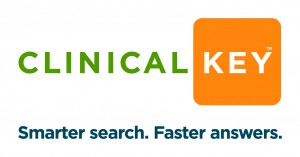 ClinicalKey is the new clinical reference resource from Elsevier and the replacement for MD Consult. Elsevier developed ClinicalKey around three key requirements—comprehensiveness, trusted content, and speed to answer—which they identified in a study of over 2,000 physicians. As with MD Consult, ClinicalKey offers access to multiple content types—including e-books, journals, videos, and images—from a single interface. However, the breadth of content in ClinicalKey is far greater: Read more
HSLS now provides access to the online version of DSM-5, the latest revision of the Diagnostic and Statistical Manual of Mental Disorders. Published by the American Psychiatric Association (APA), the DSM is considered the authoritative guide to diagnosing mental disorders. The last major revision (DSM-IV) was published in 1994, with a text revision (DSM-IV-TR) in 2000. Read more
The HSLS Molecular Biology Information Service (MBIS) and the Center for Postdoctoral Affairs in the Health Sciences are pleased to announce a new workshop series taught by postdoctoral associates at the University of Pittsburgh.
The inaugural series features six postdoctoral instructors from the Departments of Neurobiology, Cell Biology, Urology, and Obstetrics, Gynecology, and Reproductive Sciences. Workshops will be held in Falk Library, Classroom 2. Read more
We are pleased to welcome new and returning faculty, staff, and students. Although the new calendar year officially begins in January, August begins the new academic year. There are a few things you should know about the library that can make this new year easier for you: Read more
Are you a nurse or physical therapist trying to use your mobile device to conduct research? Access the CINAHL database, via the EBSCOhost app, to locate journal articles, books, and conference proceedings related to nursing and allied health fields. The app is available to Pitt and UPMC users through the HSLS subscription to the full CINAHL database. Read more
Data sharing is an important part of the scientific method. The University of Pittsburgh's Guidelines on Data Management aligns with the National Institutes of Health (NIH) and the National Science Foundation (NSF) policies stating that data developed with federal funds should be shared on request with other researchers. With federal budgets under increasing pressure, data sharing leverages public investment by: Read more
Next.Data.gov is a "very early" preview of the redesign of DATA.gov. The goal of Next.Data.gov is to make federal government metadata resources more transparent and easy to use as mandated by President Obama's May 2013 Open Data Executive Order. Read more
» Next Entries