August 2012
» Next Entries

Pitt's RefWorks subscription will end on September 30, 2012. Its replacement will be Mendeley. Mendeley may already be familiar to you as a free application on the Web, but has recently begun offering a subscription-based product to institutions as well. Mendeley offers substantially the same functionality as RefWorks plus some distinctive features of its own. Read more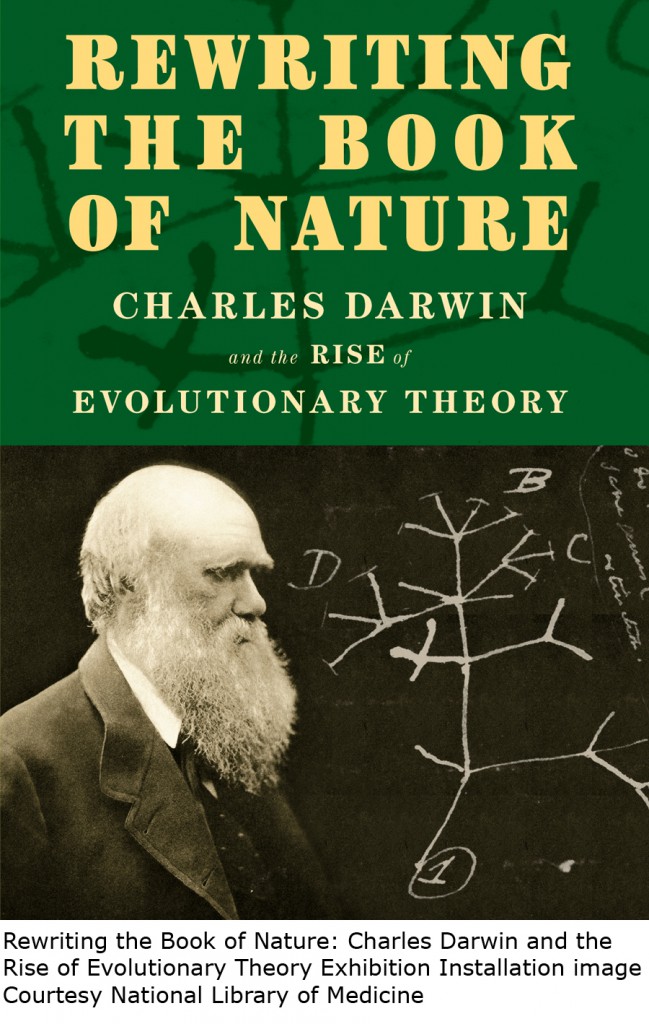 HSLS will host Rewriting the Book of Nature: Charles Darwin and the Rise of Evolutionary Theory, a traveling exhibit from the National Library of Medicine, from August 26 through October 6, 2012.
The exhibit was developed to mark the 200th anniversary of the birth of Charles Darwin in 1809 and the 150th anniversary of the publication of On the Origin of Species in 1859. It was produced by the History of Medicine Division of the National Library of Medicine and the Office of History, National Institutes of Health.
In connection with the exhibit, HSLS will host two lectures: Read more
Construction on the second floor of Falk Library has begun! The three-month project will result in additional group study rooms; a new computer classroom; an open-air help desk; and office space for the staff of National Network of Libraries of Medicine, Middle Atlantic Region. The project will be completed around the beginning of October. Read more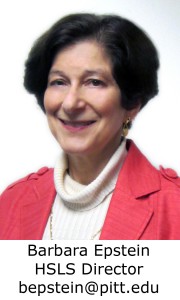 Here we are again at the start of a new school year! We invite you to explore HSLS resources and services described in this issue and on our Web site. Even if you think you know everything about us, you may learn something new!
Renovation of Falk Library's upper floor is underway, with completion scheduled by the beginning of October. We'll be freshly painted and re-carpeted, with new spaces for group study and collaboration. In the meantime, be sure to visit the library's main floor to see our traveling exhibit on Charles Darwin and the Rise of Evolutionary Theory, on loan from the National Library of Medicine. Read more

The Micromedex 2.0 Drug Information App provides freely available, comprehensive drug information that undergoes the same unbiased editorial process as the full Micromedex 2.0 version. No account is necessary and an Internet connection is not required, so information is readily available 24/7. Read more

The Hospice and Palliative Nurses Association periodically holds nationwide Live Chat Events where members can ask questions during a 30-minute online meeting. HSLS Liaison Librarian Michele Klein Fedyshin, BSN, MSLS, RN, AHIP, will be the "Guest Speaker" at the next event, which is September 12, 2012, at 12:30 p.m. (EST). The guest speaker types answers to questions as they are posted online. Each chat event focuses on a specific topic of interest. In Michele's case, she will be answering questions about evidence-based practice.
We are pleased to welcome new and returning faculty, staff, and students. Although the new calendar year officially begins in January, August begins the new academic year. There are a few things you should know about the library that can make this new year easier for you. Read more

The New England Journal of Medicine (NEJM) is celebrating its 200th anniversary. The journal, originally delivered by horseback and known as the New England Journal of Medicine and Surgery and the Collateral Branches of Science, is the longest continuously published medical periodical in the world.1 Read more
» Next Entries