June 2011
» Next Entries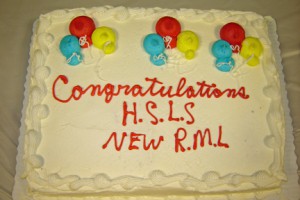 The Health Sciences Library System has been awarded a five-year contract from the National Library of Medicine to serve as the Regional Medical Library (RML) for the Middle Atlantic Region of the National Network of Libraries of Medicine (NN/LM-MAR).  The Middle Atlantic Region includes the states of New York, New Jersey, Delaware, and Pennsylvania. Read more
It's Tuesday morning. An HSLS patron has carved out some uninterrupted time and is at home, working on a conference paper with an impending deadline. She is citing a paper in her EndNote library when she notices a previously undetected problem: two slightly different references for what appears to be the same paper. Which one is correct? Read more
The first cohort of 12 students in the Certificate of Advanced Study in Health Sciences Librarianship (HealthCAS) program received graduation certificates at a Capstone event held on May 14, 2011. The event was held at the Bio-Medical Library at the University of Minnesota, in conjunction with the Annual Meeting of the Medical Library Association (MLA) in Minneapolis. In addition to completing 12 credits of online coursework, each student conducted an applied research project over the course of the yearlong program, and submitted the results as a poster presentation at the MLA meeting. We were very pleased that every student's poster submission was accepted and presented at this meeting. Read more
HSLS provides access to e-books from a number of providers—MD Consult, Ovid, R2, and STAT!Ref, to name a few. HSLS strives to offer the best mix of titles based on availability and affordability, but this can mean that only a limited number of users may be able to access an e-book at the same time. Depending on the title, access is provided to an unlimited number of users, or only one person at a time, or somewhere in between. HSLS monitors the number of times our e-books are accessed, as well as how often users get "turned away." We also respond to access problems reported by our users. When possible, HSLS may purchase additional "copies" of a title to allow more users to have simultaneous access. Read more
Effective July 1, 2011, First Consult will no longer be available to University of Pittsburgh and UPMC users. HSLS canceled the subscription due to low usage and budgetary restrictions. Users looking for evidence-based medical information may want to consider BMJ's Clinical Evidence or ACP PIER as potential alternatives.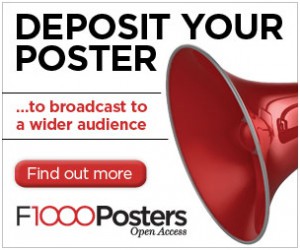 Faculty of 1000, publisher of The Scientist and proponent of post-publication peer review, has created another resource to promote the dissemination of scientific ideas and research—F1000 Posters. F1000 Posters is an open access repository that includes voluntarily deposited posters presented at over 200 international biological and medical conferences. This quick, easy, and free tool aims to provide indefinite access to the latest research presented at meetings long after they've ended, maximizing the time, effort, and costs associated with poster creation. Read more
Elsewhere in this newsletter, you will learn of HSLS' new role as the Regional Medical Library (RML) for the Middle Atlantic Region of the National Network of Libraries of Medicine (NN/LM MAR), which includes New York, New Jersey, Pennsylvania and Delaware. Competing for this five-year contract has been a yearlong journey of researching and developing plans for programs and services, gaining support from network members in our region, hosting a site visit by the review team, and responding to several rounds of questions and clarifications for both the technical and business proposals. This has truly been a community effort with participation and support from HSLS staff members and librarians, Pitt's Office of Research, the Senior Vice Chancellor's office, and health sciences faculty and deans who participated in the site visit and wrote letters of support. We also received support letters from librarians throughout the region, and commitments from nearly 30 academic health sciences libraries to serve as MAR resource libraries. Read more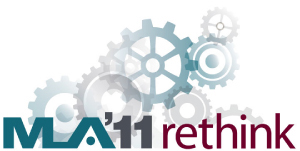 HSLS librarians were active participants in the Medical Library Association's Annual Meeting held in Minneapolis, MN, from May 13-18, 2011.
Contributed Papers
Barb Folb, public health informationist and reference librarian, presented "Gathering the Evidence for E-Book Collection Development: A Survey of Academic and Clinical Library Users." Co-authors were Charles Wessel, head of Hospital Services, and Leslie Czechowski, assistant director for Access Services. Read more
» Next Entries