February 2011
» Next Entries
Harry Potter's World: Renaissance Science, Magic and Medicine, will be coming to Falk Library February 14, 2011, through March 26, 2011. This exhibit will bring to light the similarities between Renaissance traditions—such as alchemy, astrology, and natural philosophy that played an important role in the development of Western science—and the magic, science and medicine created by J.K. Rowling in her Harry Potter novels. Read more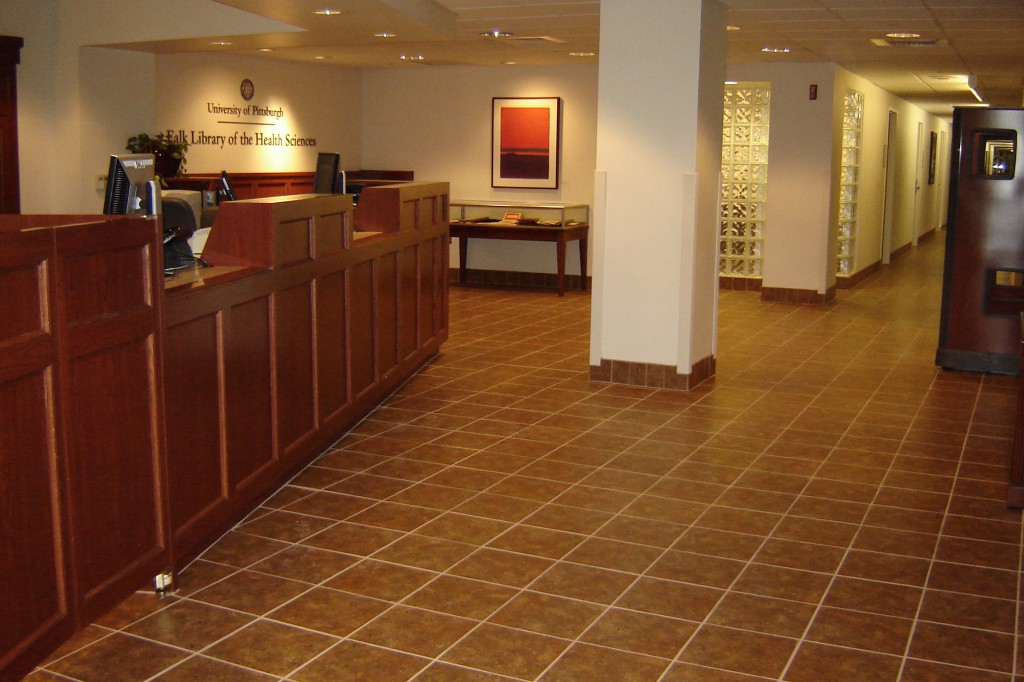 Falk Library began the new year with a remodeled entry featuring new security standards near the front doors and new flooring.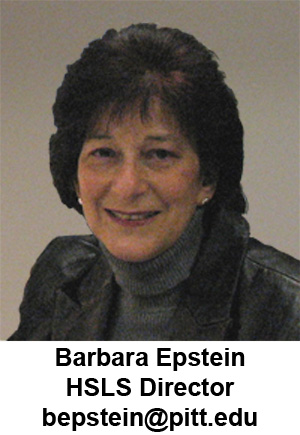 As the vanguard of the baby boomer generation becomes eligible to apply for Medicare in 2011, a significant percentage of librarians will retire in the next five to ten years. HSLS is deeply committed to development of the next generation of health sciences librarians, and we contribute to that effort in many ways.
Each year we offer work experience to one or more students earning MLIS degrees at Pitt through the iSchool's Partners Program. Students earn partial tuition scholarships while gaining practical library skills. We also host students for semester internships. Read more
Micromedex 2.0, the newest version of the authoritative clinical information system, is now available to our users. This much-improved platform is more intuitive, with easier navigation through its "360° View Dashboard." The dashboard presents a bulleted list of more commonly accessed aspects of drug information including drug images. Further details on a specific drug are provided in the DrugPoint® Summary or DRUGDEX® Evaluations. Additional highlights of the new Micromedex 2.0 interface include: Read more
Web of Science (WOS), the authoritative and continually updated citation database, is now available for searching back to 1945. WOS allows you to track prior research and monitor current developments, see who is citing your work, measure the influence of colleagues' work, and follow the path of today's hottest ideas. It covers over 10,000 of the highest impact journals worldwide, including Open Access journals, and over 110,000 conference proceedings. Read more
HSLS subscribes to a collection of e-books in dentistry from MD Consult. Included are standard texts such as: Read more
Pathways of the Pulp
Dental Management of the Medically Compromised Patient
Mosby's Dental Drug Reference
Oral Pathology: Clinical Pathologic Correlations
Esthetic Dentistry: A Clinical Approach to Techniques and Materials
A number of books in HSLS libraries published by Elsevier in their Expert Consult series do not have a full list of bibliographical references at the end of chapters. They may list a few primary sources, but do not list the specific citations referenced in the text. Initially, the company provided an online access code for each book, but it would only work for one person. In the library environment, this doesn't help the dozens of people who might need the information. Read more
Part 1 of this article appeared in the December issue of the HSLS Update, and listed resources about copyright, ownership and fair use. Part 2 will explore resources to assist in ethical authorship and avoiding plagiarism. Read more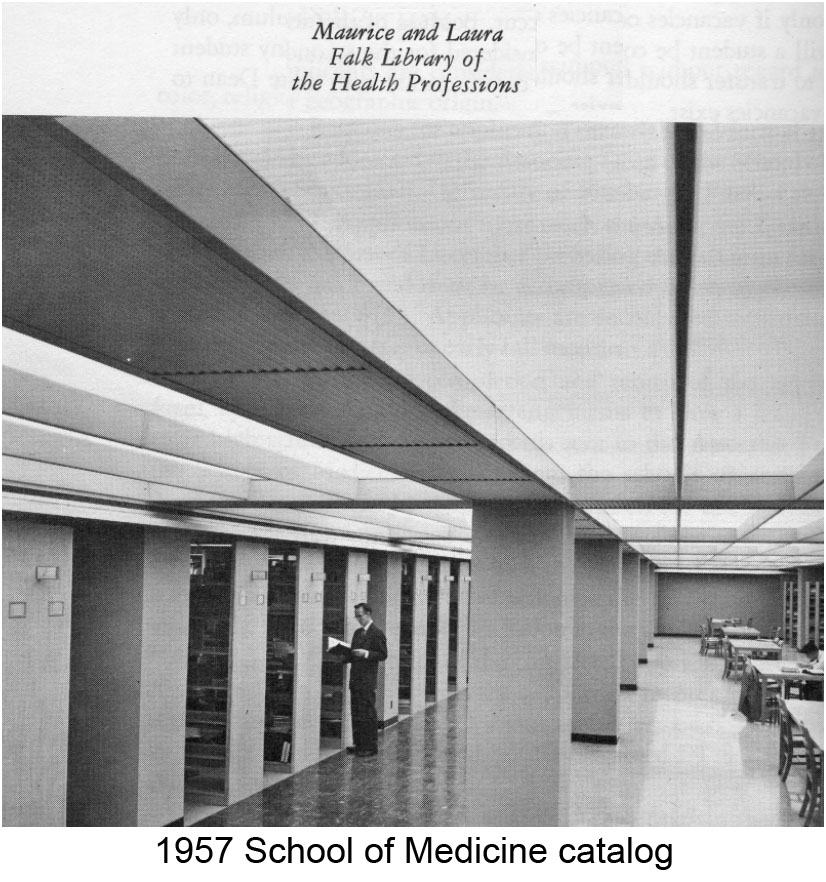 Did you know that the first medical library at Pitt was established in 1912? The library was located in Pennsylvania Hall, as was the medical school. (The original Pennsylvania Hall was demolished in the fall of 1998, and a residence hall was built on that site.) Mabel Crawford Burland was the first librarian and was paid $5 a month. By 1920, the library occupied two rooms in Pennsylvania Hall: one held books in current use and the other had stacks for older materials. From 1920-1938, the medical library was overseen by six different librarians. The library collection in the 1920s contained 3,600 volumes and a small number of current journals. Read more
The Healthy People 2020 initiative provides evidence-based, 10-year national objectives for preventing disease and promoting good health for all Americans. The initiative is the result of a multiyear process led by the Federal Interagency Workgroup, and collaboration between the U.S. Department of Health and Human Services and other federal agencies, an advisory committee, and input from thousands of citizens. Read more
It has been said that a picture is worth a thousand words, but locating that perfect illustration can often be a challenge. For help with this type of quest, the National Institutes of Health recently introduced Images, a new database for finding images within the biomedical literature. The Images database provides access to approximately 3 million figures, graphs, photographs and illustrations from PubMed Central's full-text digital archive of biomedical and life sciences journal literature. Read more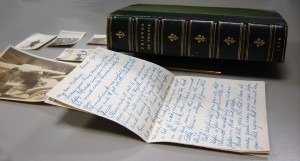 Friends of France: The Field Service of the American Ambulance Described by Its Members. Boston: Houghton Mifflin, 1916.
In the early days of World War I, Americans living in Paris founded the American Hospital. Read more
» Next Entries