July 2016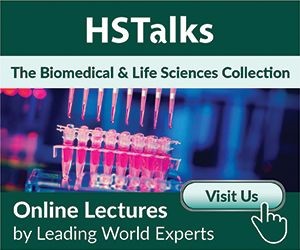 The Biomedical and Life Sciences Collection from Henry Stewart Talks (HSTalks) is a treasure trove of curated, specially commissioned lectures from world-renowned scientists and clinicians (including Nobel Laureates). These talks are animated, online, audiovisual lectures, case studies, or seminar-style talks covering many basic research and therapeutic subject areas, and are appropriate for researchers from advanced undergraduates to seasoned practitioners. Read more
PubMed custom filters allow you to filter any set of search results by criteria that are important to you.
PubMed provides a filter bar on search results pages to limit results by common criteria such as article type, gender, or age. These filters are useful, but customized filters aligned with your research interests can save you time and effort. Read more
For the chance to win a $20 Target gift card: pose with the HSLS website visible on your mobile device, have a friend snap a picture, and send it to mar@pitt.edu. How far can HSLS travel this summer? So far, we have ventured to Alabama, the island of Curacao, and Niagara on the Lake! Read more
If you are taking a break from work related reading this summer, consider relaxing on your porch with a book from the Leisure Reading@HSLS Collection. It is a revolving collection of newly-published, general fiction and non-fiction books, as well as a selection of popular magazines. The collection is located on the main floor of Falk Library in the comfortable seating area. Read more
The HSLS Staff News section includes recent HSLS presentations, publications, staff changes, staff promotions, degrees earned, etc.
News
Arlie Chipps has joined the HSLS staff as a library specialist. In his new position, he will work at the Technology Help Desk and provide technology and media support.
Publications Read more
HSLS offers classes on database searching, software applications such as Prezi, bibliographic management, and molecular biology and genetics. For more information, visit the online course descriptions.
Classes are held on the first floor of Falk Library (200 Scaife Hall) in Classroom 1 and on the upper floor of the library in Classroom 2. All classes are open to faculty, staff, and students of the schools of the health sciences at the University of Pittsburgh, who will need a valid Pitt ID or e-mail account. They are also open to UPMC residents and fellows, who will need to show their UPMC IDs. Read more