July 2014
A central goal of education is to produce lifelong learners. Lifelong learners require information skills. They are aware of the information ecology of their field. They recognize when they need information, address that need independently, and incorporate new information into their personal knowledge base. Efficiency in identifying and using quality information sources is a critical skill in which librarians excel, and enjoy teaching. Read more
Are you interested in illustrating a particular biological pathway, both extra- and intracellularly? Do you want to create an image emphasizing your molecule of interest, including upstream and downstream regulators? Have you become frustrated with the drawing limitations of your current software?

You asked HSLS to provide a resource that allows flexibility with the creation of biological diagrams and we listened. We are pleased to introduce our latest licensed tool, ePath3D. Read more
Scientific Data is a new type of journal from Nature Publishing Group. It is an open-access, peer-reviewed, online-only publication for descriptions of scientifically valuable datasets. The journal is intended to help scientists publish, discover, and reuse research data. Read more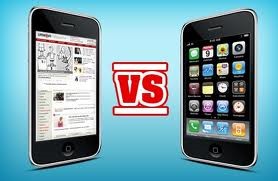 If you like to access medical information on your mobile device, then you may be familiar with the UpToDate Mobile App or AccessMedicine Mobile. While both are accessible on a mobile device, did you know that their access points are very different? The UpToDate Mobile App is a mobile application (app) and AccessMedicine Mobile is a Web site. In a nutshell, an app operates separately from a Web site, while a mobile Web site is just a variation of an existing Web site. Read more
HSLS is home to the regional office of the National Network of Libraries of Medicine, Middle Atlantic Region (NN/LM MAR). The National Network of Libraries of Medicine program is the core component of the National Library of Medicine (NLM) outreach program and its efforts to reduce health disparities and improve health information literacy. As one of eight regional medical libraries in the country, we work under a five-year, federal contract with NLM to support their efforts to provide all U.S. health professionals with equal access to biomedical information and improve the public's access to health information so they can make informed decisions about their health. On April 30, 2014, we completed the third year of our five year contract. Read more
The HSLS Staff News section includes recent HSLS presentations, publications, staff changes, staff promotions, degrees earned, etc.
News
HSLS welcomes its newest employee, Jason Furente, systems programmer. Furente earned a B.S. degree in Computer Engineering in 2014 from the University of Pittsburgh. He provides server support for the library. Read more
HSLS offers classes on database searching, software applications such as Prezi, bibliographic management, molecular biology and genetics, and library orientations. For more information, visit the online course descriptions. Read more