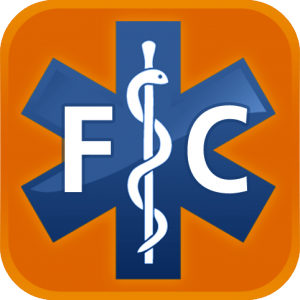 The First Consult App provides access to evidence-based medical information at the point-of-care without an Internet connection. Data is stored on your mobile device, so access is instantaneous. The app is available to Pitt and UPMC users through the HSLS subscription to the ClinicalKey resource.
Compatible Devices
The First Consult App is free to download and is available for the iPhone, iPad, and iPod touch from the iTunes App Store. It requires iOS 5.1 or later. The app is optimized for iPhone 5.
Getting Started
To access the mobile app, you must first create a personal account in ClinicalKey:
Visit ClinicalKey on the HSLS Web site.
On the ClinicalKey home page, click on the Register link.
Complete the registration form. (Your e-mail address will be your username)
Confirm your password by re-entering it.
Once you have downloaded the app, three options should appear—choose option #1 (I use First Consult and know my username).
Enter your Clinical Key username and password and start using the First Consult app.
A data connection is required for the initial content download and content updates, but is not required to use the app itself. The app can be set to automatically update when used within a network connection.
Search Features
The First Consult App is easy to use and navigation is simple. There are several search options:
Search by disease or condition
Use the slider index to scan the alphabet
Scroll through the alphabetical list of diseases or conditions
For each disease or condition of interest, you'll initially see a list of topics to select from, for example:
Key points
Background
Screening
Primary prevention
Diagnosis
Treatment
Follow-up
Patient education
Resources
Current contributors
Once a topic is viewed, you can also choose to go directly to various sections within that topic, such as summary of evidence, FAQs, epidemiology, associated disorders, and more.
For more information about the First Consult App and other mobile friendly versions of HSLS resources, such as Micromedex or UpToDate, direct your browser to the HSLS Mobile Resources Web site. You can also contact the HSLS Main Desk at 412-648-8866 or Ask a Librarian.
~Jill Foust