August 2015
» Next Entries

As the fall semester approaches, it's time for a refresher on some of our most frequently asked questions about using the library.
1. Can I access Wi-Fi in Falk Library? Read more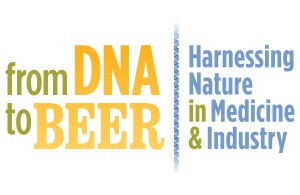 Microbes—tiny organisms too small to be seen with the naked eye—have altered human history. Life forms such as bacteria, yeasts, and molds can cause sickness or restore health, and help produce foods and beverages for our consumption. Drawing from the collections of the National Museum of American History and the National Library of Medicine, From DNA to Beer is an exhibit that promotes public understanding of the dynamic relationship between microbes, technology, science, and medicine. Read more
The University of Pittsburgh School of Medicine has a partnership with the Nazarbayev University (NU) in Astana, Kazakhstan, to advise on the establishment of a new medical school. Barbara Epstein, HSLS director, and Nancy Tannery, HSLS senior associate director, traveled to Astana this past March. Read more
HSLS provides access to hundreds of medical e-books through ClinicalKey. In order to print a book chapter or access the PDF version of a book chapter in ClinicalKey, you must first create a Personal Account and log in. To do this, go to the HSLS home page and click on ClinicalKey in the Quick Links box. Select the Registration link on the top right corner of the ClinicalKey home page. You will be asked to enter a Username (your e-mail address) and a Password. These will serve as your credentials to log in to ClinicalKey. Once you have logged in, you can open the PDF versions of book chapters as well as print them.

F1000Workspace is an innovative suite of tools for collecting, managing, writing, sharing, collaborating, and citing scientific literature. This powerful new capability from Faculty of 1000 allows researchers to instantly save and annotate articles from the Web, write better and faster with a Word plugin, and import and share references with colleagues. Read more
The riveting story circulating on the Internet about Philip Verheyen dissecting his own amputated limb effectively draws attention to the Flemish surgeon and anatomist. He came from a modest family and was educated, with the help of private sponsors and communal funds, at the University of Leuven in Belgium. A brilliant student, he was on the fast track to complete his education to become a clergyman only to be halted by sudden illness which resulted in the amputation of his leg. Forced to change his career, he turned to medicine. After earning his degree in 1681, he continued his education at the University of Leyden, Holland, where he completed his doctoral dissertation and became acquainted with the greatest Dutch anatomists of his time. He returned to Leuven, where he was eventually granted the title of Royal Professor of Anatomy and was elected as Rector Magnificus in 1689. Read more
» Next Entries