May 2015
Each year the library is offered an opportunity to introduce PubMed to first year medical students. As we began planning this year's session, we decided to use the opportunity to deliver the instruction in a different way. Innovative methods of instruction are often discussed within the library community, one of which is the idea of a "flipped classroom." A flipped classroom is a model of teaching where the lecture is viewed by students prior to class. Class time is then used for other learning activities.1 According to Youngkin, implementing a flipped classroom in medical education can be more efficient, more flexible, and lead to improved performance.2 Read more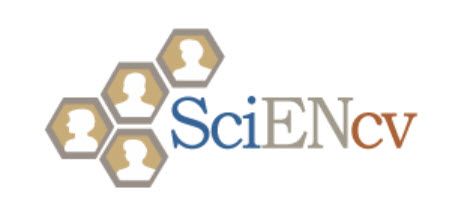 The May 25th deadline for the required change in the NIH biosketch format is rapidly approaching. SciENcv, a new tool from NCBI, will help you quickly generate and manage biosketches for NIH and NSF. Read more
Does your research do all of the following?
Generate genomic data, either human or non-human.
Produce "large-scale" data, i.e., genome-wide association studies (GWAS), single nucleotide polymorphism (SNP) arrays, genome sequence, transcriptomic, epigenomic, and/or gene expression data.
Receive funding by the National Institutes of Health (NIH), either intramural, contract, or grant-based.
If so, NIH policy now requires you to share your data. To learn more, keep reading. Read more
The Native Voices Exhibit explores how wellness and illness are related to cultural life among Native Americans, Alaska Natives, and Native Hawaiians. Hear actual interviews from over 100 people who are from and/or work for Native communities. Visit the Native Voices Exhibit on the upper floor of Falk Library during regular open hours.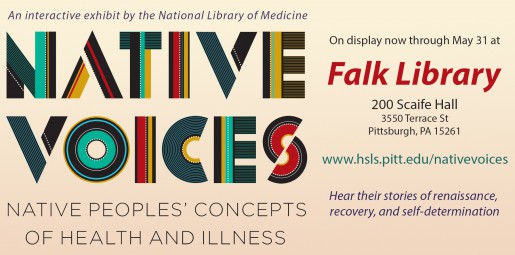 Read more
The HSLS Staff News section includes recent HSLS presentations, publications, staff changes, staff promotions, degrees earned, etc.
News
Kate Flewelling, outreach coordinator, NN/LM Middle Atlantic Region, has been appointed Section Council liaison to the Medical Library Association (MLA) Membership Committee for a three-year term and was also appointed to MLA's Eliot Prize Jury for a one-year term. Read more
HSLS offers classes on database searching, software applications such as Prezi, bibliographic management, molecular biology and genetics, and library orientations. For more information, visit the online course descriptions. Read more