November 2013
The library newsletter, HSLS Update, has been published since January 1998 with the purpose of keeping you informed about library resources and services. Over the past few years, the format has changed from a static newsletter to a blog. Last spring, the HSLS Update began to be published monthly to provide timelier news. Now we'd like to know what you think.
Please take a moment to answer this brief three question survey at https://www.surveymonkey.com/s/CMQZ9XJ. The survey will close Friday, November 22, 2013. Read more
Since the first scientific journal in 1665, the connection between article and journal has been unbreakable, bound by the printing press, but with access limited by delivery methods and geography. The print format was the quality filter: articles published in highly coveted journals had a greater chance of being read and cited. Three hundred and fifty years later, the article has been largely decoupled from the journal.1 Instead of browsing physical journals, we discover articles by searching online databases, like PubMed, where we can find articles based on their own merits. The journal impact factor was developed in the 1960s to identify journals with significant proportions of highly cited articles,2 but in the digital age our guides to content have expanded. Read more
If you are a biomedical researcher, then you are well aware that funding agencies and publishers have guidelines for ensuring the privacy and ethical treatment of animal and human subjects. Any research institution that accepts federal funding is legally required to have policies in place to oversee its research programs. These policies include monitoring conflicts of interest, reporting misconduct, ensuring adherence to safety regulations, and maintaining committees that review animal and human research protocols. Read more
Missy Harvey, academic liaison for the National Network of Libraries of Medicine, Middle Atlantic Region (NN/LM MAR), has worked in academic libraries for 30 years and is familiar with the challenges faced in college and university libraries.
In 2012, NN/LM identified the need to enhance outreach to community college librarians. These librarians serve an important role in the training and development of students in the allied health professions. A nationwide task force was created. Read more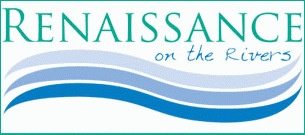 The Mid-Atlantic Chapter of the Medical Library Association held its annual meeting in Pittsburgh on October 13-15, 2013. Many HSLS librarians participated in the conference.
Committee Participation
Debbie Downey, Linda Hartman, Andrea Ketchum, Melissa Ratajeski, and Ester Saghafi were members of the Hospitality Committee.
Melissa Ratajeski chaired the Poster Committee. Read more
The HSLS Staff News section includes recent HSLS presentations, publications, staff changes, staff promotions, degrees earned, etc.
News
Pat Weiss, reference and information technology librarian, was appointed faculty representative to the University of Pittsburgh Board of Trustees' Property and Facilities Committee for 2013-14.
Publications Read more
HSLS offers classes on database searching, software applications such as Adobe Photoshop, bibliographic management, molecular biology and genetics, and library orientations. For more information, visit the online course descriptions. Read more