August 2013
» Next Entries
On September 16, 2013, the National Library of Medicine exhibit, "Life and Limb: The Toll of the American Civil War," will arrive at Falk Library. This exhibit focuses on disabled veterans and their role as symbols of a fractured nation.
In conjunction with this exhibit, HSLS will host three lectures:
Tuesday, September 24, 6 p.m., Scaife Hall, Room 1105
Jeffrey S. Reznick, PhD, chief of the History of Medicine Division, National Library of Medicine, will present "Life and Limb: The Toll of the American Civil War." Read more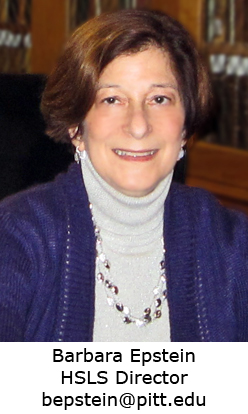 We're ready to begin a new school year! We invite you to explore HSLS resources and services described in this Update newsletter and on our Web pages. Even if you think you know everything about us, I guarantee that you'll learn something new!
Renovation of Falk Library's upper floor is finally completed. We're freshly painted and re-carpeted, with a technology help desk, rolling whiteboards and four new group study rooms. There's also a self-service counter for charging your laptops and iPads.
In September, don't forget to visit our traveling exhibit from the National Library of Medicine, titled Life and Limb: The Toll of the American Civil War. Read more
There is now a copyright license filter built into the Bing Image search that allows you to filter images by Creative Commons License. The images are free to use according to the terms of each license. This new feature incorporates Flickr and many other image sources.
License types include: Read more
Following a recent successful pilot program, HSLS FlashClass offers have resumed for the summer. FlashClass is a "deal of the week" Groupon-like offer of timely and useful learning—minus the cost! The FlashClass model proposes one or two topics each week, and you're invited to sign up to attend a one-hour class the following week. If at least 3 people sign up, we'll hold the class. (We'll notify you either way.) Read more
The upper floor of Falk Library continues its makeover with a new laptop bar, located across from the stairwell in the technology area. Outlets are plentiful, and drinks are BYOCB—Bring Your Own Covered Beverage.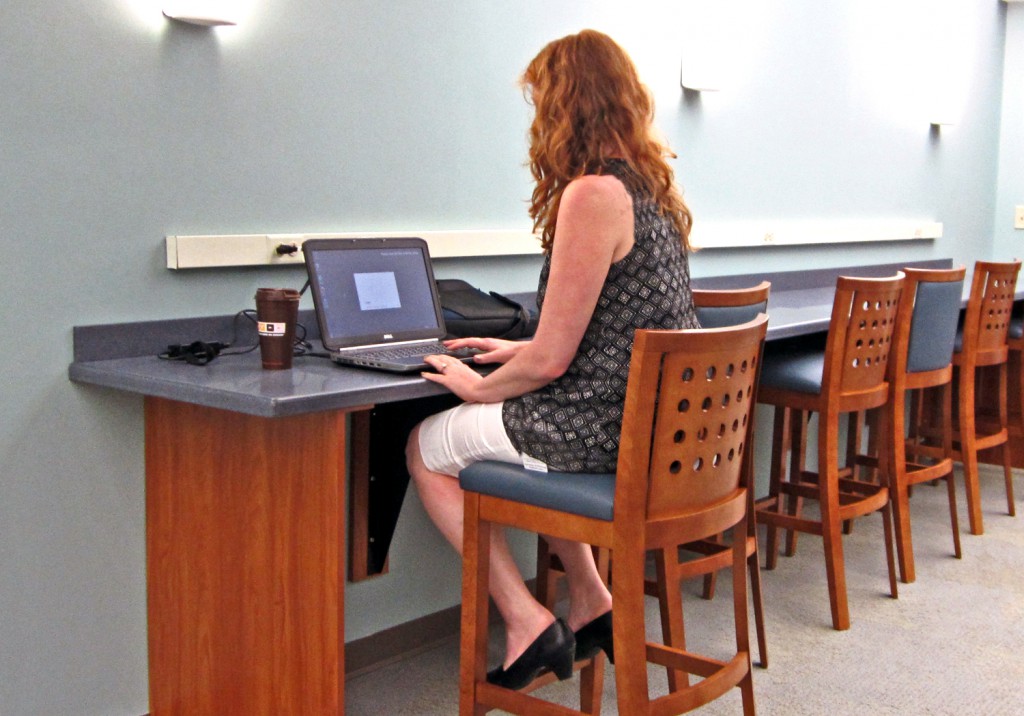 The Patient Protection and Affordable Care Act will make health insurance coverage available to millions of people in the U.S. Beginning in October 2013, people will be able to sign up for coverage that starts in January 2014. Health care providers should take steps now to help their patients understand this complex law. Read more
On March 27, 1891, Dr. Elmer E. Wible (b. 1867) graduated with honors from the Medical Department of the University of Pittsburgh and was awarded a case of general amputating instruments as a surgical prize. Wible lived and worked in the Pittsburgh area and was associated with West Penn, Homestead, and Columbia hospitals, where he worked as a surgeon and later as an oculist. In 1922, he attended an International Congress in Ophthalmology in Washington, D.C. He also served in the Spanish-American War and World War I. But beyond this small amount of information, little has been recorded about his professional life.¹ On June 1, 1942, he donated the instruments and case to his alma mater. It is currently owned by Falk Library.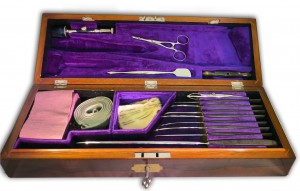 The antique amputation surgical set (c. 1890) was fabricated by George Tiemann of New York. The wooden case with a key lock is lined with purple velvet. The bottom compartment holds eight surgical knives, one artery forceps, five needles, an elastic bandage, and a tourniquet with an iron chain. Read more
The HSLS Staff News section includes recent HSLS presentations, publications, staff changes, staff promotions, degrees earned, etc.
Publication
Nancy Tannery, senior associate director, along with co-authors LA Maggio1, HC Chen2, OT Cate3, and B O'Brien2, published "Evidence-Based Medicine Training in Undergraduate Medical Education: A Review and Critique of the Literature Published 2006-2011" in Academic Medicine, 88(7): 1022-1028, July 2013. Read more
» Next Entries