November 2016
Epigenomics is the study of the functions and locations of chemical compounds and proteins that modify the genome by influencing gene expression and regulation. DNA methylation and histone modification are examples of these heritable modifications, which are natural processes involved in tissue differentiation and development and can be affected by environmental and lifestyle factors. Thanks to previous research and the ENCODE Project, the technological advances in next generation sequencing have catalyzed data output and created new possibilities for disease treatment. Here we present a few resources to assist researchers with exploring the field of epigenomics. Read more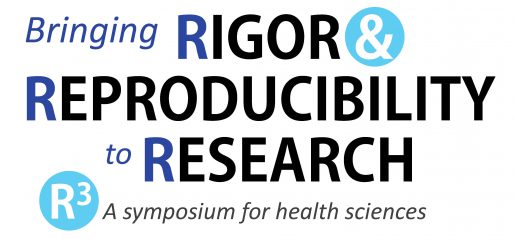 On September 22, the Health Sciences Library System and Department of Biomedical Informatics hosted the symposium "Bringing Rigor and Reproducibility to Research." Over 100 people attended to hear the featured speaker, Victoria Stodden, speak about facilitating reproducibility of computational results. She was followed by a panel discussion from Jacqueline Dunbar-Jacob, PhD, RN, FAAN, Charles Horn, PhD, Janette Lamb, PhD, and Jeremy P. Somers, PhD. After lunch, HSLS librarians provided a "spotlight" session on library and University resources that would help researchers bring rigor and reproducibility to their own research. Read more
The New England Journal of Medicine is hosting a challenge to explore the potential of clinical trial data sharing. Individuals and groups are invited to participate in the SPRINT Data Analysis Challenge by analyzing the dataset underlying the Systolic Blood Pressure Intervention Trial (SPRINT) Research Group's article and identifying novel scientific or clinical findings that advance medical science. Read more
Designing a poster may seem like a task best suited for a graphic designer, but it doesn't have to be that difficult! One way to ease the process is to use a program you are already familiar with, such as Microsoft PowerPoint. Read more
The AccessMedicine App provides evidence-based information at the point of care. The app is available to Pitt and UPMC users through the HSLS subscription to the full AccessMedicine database.
Content
The AccessMedicine App is a subset of the database and includes the following resources: Read more
This year MEDLINE celebrates its 45th anniversary! MEDLINE, which stands for Medical Literature and Retrieval System Online, was launched by the National Library of Medicine (NLM) in October 1971. It is the world's premier biomedical database with 23 million bibliographic references from over 5,600 journals dating back to 1946. Read more
The HSLS Staff News section includes recent HSLS presentations, publications, staff changes, staff promotions, degrees earned, etc.
News
Kate Flewelling, Health Professions Coordinator, NN/LM Middle Atlantic Region, received a Sewell Stipend from the Public Health/Health Administration Section of the Medical Library Association to attend the American Public Health Association Annual Meeting in Denver, CO, from October 30–November 2, 2016. Read more
HSLS offers classes on database searching, software applications such as Prezi, bibliographic management, and molecular biology and genetics. For more information, visit the online course descriptions.
Classes are held on the first floor of Falk Library (200 Scaife Hall) in Classroom 1 and on the upper floor of the library in Classroom 2. All classes are open to faculty, staff, and students of the schools of the health sciences at the University of Pittsburgh, who will need a valid Pitt ID or e-mail account. They are also open to UPMC residents and fellows, who will need to show their UPMC IDs. Read more