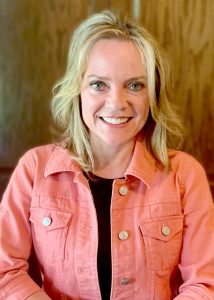 Barbara Epstein announced her retirement as HSLS Director in last month's issue of the HSLS Update. It is my privilege to call Barbara my friend, colleague, and mentor. As I begin my appointment as Associate Vice Chancellor for the Health Sciences Library System, I am grateful for the opportunity to have learned from her example. Her leadership has made a lasting impact on our profession, on HSLS as a leading academic health sciences library, and on me, both personally and professionally.
I am a proud Pitt alumnus, earning a BS from the School of Health and Rehabilitation Sciences, MLIS from the School of Information Sciences, and Masters Certificate from the Department of Biomedical Informatics. I began my career at HSLS in 2002, starting as a trainee in the Library and Biomedical Informatics Trainee Program and continuing as Reference Librarian and Coordinator for Document Delivery Services. I then advanced to Head of Access Services and Assistant Director for Access Services. From 2011 to 2021, I served as Executive Director and then Program Lead for the Network of the National Library of Medicine, Middle Atlantic Region, building a highly regarded program that was recognized regionally and nationally for innovative health information outreach. In 2017, I became Associate Director for Research, Instruction, and Clinical Information Services for HSLS where I've provided leadership for initiatives and services that influence research, access, instruction, scholarly communication, and data management for faculty, students, and staff in the schools of the health sciences and the graduate medical education programs of UPMC.
I see the library as a fundamental component of research, clinical care, teaching, and learning, and I recognize the importance of traditional services combined with continual evolution to meet the changing needs of one of the nation's top universities. It is an exciting time for HSLS and academic libraries.
Our library is part of the Scaife Hall West Wing construction project, creating new spaces for expanded learning, virtual reality, interprofessional collaboration and study, integrated technology, modular seating, and a new entrance on Lothrop Street, convenient for all health sciences students. Additionally, the pandemic emphasizes the importance of immediate access to information and data, and libraries offer expertise to guide research to publication and open science. I also see upcoming opportunities to partner in expanded areas such as research impact; data science education; interprofessional education; community engagement; online instruction; and incorporation of inclusive, diverse, and accessible resources into collections, curricula, and instruction.
HSLS fosters a culture of service and innovation with a committed staff to enhance and expand these and other services. I look forward to collaborating with health sciences leadership and stakeholders across the health sciences to discuss opportunities where library services may align to meet goals for student, faculty, and departmental success. I plan to begin scheduling brief meetings over the next several months with schools and departments and also welcome anyone to contact me directly.