Mapping Geographic Data with Tableau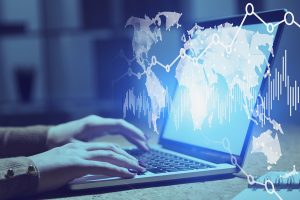 is a new hands-on workshop that introduces mapping and analyzing geographic data using Tableau. Recognized as the "world's leading analytics platform," Tableau is a data visualization software that allows users to explore and analyze data in seconds while reshaping the way we use and understand data. With a focus on data visualization, this workshop is ideal for anyone who needs to visualize data geographically or show how data elements are spatially distributed. Tableau is not a replacement for a GIS-focused application, but for anyone who has one data layer associated with location information, it can allow you to create some engaging visualizations. This workshop demonstrates how Tableau can take location data and any other joined data and plot it on a map. Options for customizing your visualization, grouping data, adding filters, and sharing your visualizations will also be discussed.
Register* for Mapping Geographic Data with Tableau to attend this one-hour virtual workshop.
This workshop occurs during Love Data Week, a time to celebrate working with and managing research data and code, brought to you by your friendly neighborhood data librarians. Make sure to check out the HSLS Upcoming Classes and Events Calendar to see all upcoming workshops.
For timely notification of upcoming classes, sign up to receive the weekly HSLS Classes and Workshops email.
Customized sessions of Mapping Geographic Data with Tableau and other HSLS workshops can also be requested for your course, group, or department.
*HSLS classes are open to University of Pittsburgh faculty, staff, and students, as well as UPMC residents and fellows. A valid email address is required to register.
~Marissa Spade