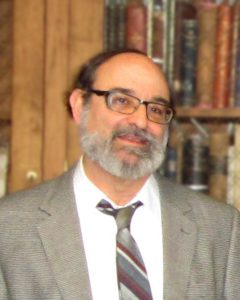 History of Medicine Librarian Dr. Jonathon Erlen retired at the end of January after more than 35 years of service. John began his long career at HSLS in the summer of 1983. He worked under three different directors: Laurabelle Eakin, Patricia Mickelson, and Barbara Epstein.
John notes that his career changed drastically over the decades, mostly due to new technology and an ever increasing history of medicine teaching load.
Technology had a major positive impact on his career. The use of PowerPoint presentations was a great aid to his teaching. Access to electronic resources such as ProQuest opened up a publishing career he otherwise would not have had. Listservs kept him updated on new history of medicine resources that he shared with library colleagues and his history of medicine patrons.
He believes that one of his greatest achievements and the thing he enjoyed most about his job was the privilege of working with wonderful students at multiple levels: Honors College pre-med students, graduate students from various departments, and medical students—from their first week of the doctor/patient relationship class to 4th year medical students completing monthlong electives in the history of medicine.
We asked John about the most unusual library patrons that he encountered during his long career. He recalled that the strangest incident occurred during his first months at the Falk Library. He was staffing the reference desk one morning when a man came in dressed in full scuba diving gear, (minus a spear gun). The man took an issue of a medical journal off the shelf and sat directly in front of John. After a short time, he got up and padded out of the library. To this day, John has no idea who he was or what he was looking for.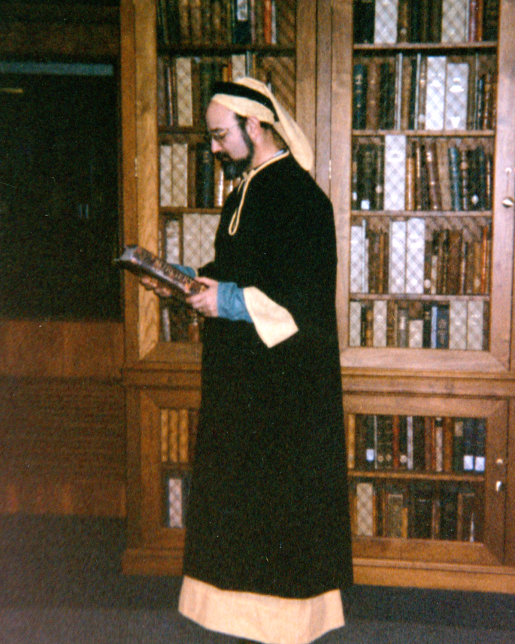 In addition to his role as History of Medicine Librarian at HSLS, John also held teaching appointments in numerous university schools and departments, including the University Honors College, Center for Medical Ethics, Graduate School of Public Health, and the School of Health and Rehabilitation Sciences, among others. In 2004, John received the School of Medicine Curriculum Committee's Excellence in Education Award.
Among John's other distinctions, he is the author of numerous publications and professional presentations. He has served on the American Osler Society's Board of Governors since 2012. He is currently the acting C.F. Reynolds Medical History Society Secretary/Treasurer. For many years, John arranged an annual series of stimulating and scholarly speakers for the society's public lecture series, and served as the Society's "daily CEO" maintaining membership records, collecting dues, and stewarding the Society financial operations. In 2012, the Reynolds Society honored him by establishing the Erlen Lectureship, which is presented annually in February as one of the Society's featured activities.
John is looking forward to continuing his doctoral dissertation harvesting efforts and sharing the results with scholars worldwide. He also looks forward to continuing his work with the C.F. Reynolds Medical History Society for at least the next year and a half.
We thank John for his many years of service and scholarship at HSLS, and his long and devoted tenure as librarian and respected teacher and mentor to generations of students.
~Jill Foust