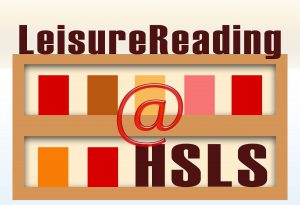 When it's cold outside, warm up with a good book! The HSLS Leisure Reading Collection has over 200 newly published fiction and nonfiction books. The Leisure Reading Collection is located on the main floor of the library.
Recent best sellers include:
Every Breath by Nicholas Sparks
The Tattooist of Auschwitz: A Novel by Heather Morris
The Guardians by John Grisham
Where the Crawdads Sing by Delia Owens
Other popular books include:
12 Rules for Life: An Antidote to Chaos by Jordan B. Peterson
All We Ever Wanted: A Novel by Emily Giffin.
Beekeeper of Aleppo: A Novel by Christy Lefteri
Bitcoin Billionaires: A True Story of Genius, Betrayal, and Redemption by Ben Mezrich
Cilka's Journey by Heather Morris
Haben: The Deafblind Woman Who Conquered Harvard Law by Haben Girma
Institute: A Novel by Stephen King
My Life as a Rat by Joyce Carol Oates
The World That We Knew by Alice Hoffman
You can easily browse the collection, or use PITTCat or the Pitt Resources Quick Search box to locate specific titles. Multiple books may be borrowed for a three-week period. If a book you want to read is checked out to another person, place a hold on the book and you'll be notified when it is returned. We welcome recommendations; send your suggestions to Ask a Librarian.
~Jill Foust