Ready to take a vacation and looking for some nonwork-related reading? Check out Falk Library's print collection of leisure fiction and non-fiction books. Located on the main floor of the library, the Leisure Reading@HSLS Collection offers a revolving set of books, including titles from the New York Times Best Sellers list. Here's a sample of books currently available: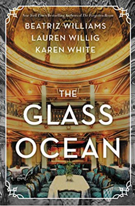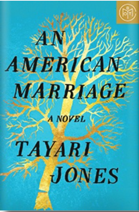 American Marriage by Tayari Jones
"Newlyweds Celestial and Roy, the living embodiment of the New South, are settling into the routine of their life together when Roy is sent to prison for a crime he didn't commit. An insightful look into the lives of people who are bound and separated by forces beyond their control."
All You Can Ever Know: A Memoir by Nicole Chung
"Chung investigates the mysteries and complexities of her transracial adoption in this chronicle of unexpected family for anyone who has struggled to figure out where they belong."
Glass Ocean: A Novel by Beatriz Williams
"A captivating historical mystery, infused with romance, that links the lives of three women across a century—two deep in the past, one in the present—to the doomed passenger liner, RMS Lusitania."
Mars Room: A Novel by Rachel Kushner
"It's 2003 and Romy Hall is at the start of two consecutive life sentences at Stanville Women's Correctional Facility, deep in California's Central Valley, where she's about to meet a new reality."
Becoming by Michelle Obama
"An intimate, powerful, and inspiring memoir by the former First Lady of the United States."
My Sister, the Serial Killer: A Novel by Oyinkan Braithwaite
"Satire meets slasher in this short, darkly funny hand grenade of a novel about a Nigerian woman whose younger sister has a very inconvenient habit of killing her boyfriends."
The Silence of the Girls: A Novel by Pat Barker
"Barker turns her attention to the timeless legend of The Iliad, as experienced by the captured women living in the Greek camp in the final weeks of the Trojan War."
These and many other books are available for check-out by University of Pittsburgh students, staff, and faculty, and UPMC residents and fellows, and can be kept for a three-week period (and may be renewed).
~Mary Lou Klem