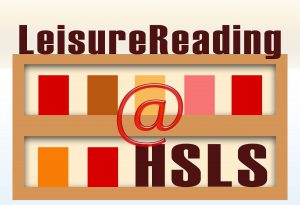 Over winter break, curl up with a good book from the HSLS Leisure Reading Collection of newly-published fiction and nonfiction. The Leisure Reading Collection is located on the left as you enter main floor of Falk Library next to the comfortable seating area.
Several of the popular books in the leisure collection include:
Bad Blood: Secrets and Lies in a Silicon Valley Startup by John Carreyrou
Bear and the Nightingale: A Novel by Katherine Arden
Becoming by Michelle Obama
Evicted: Poverty and Profit in the American City by Matthew Desmond (Winner of the 2017 Pulitzer Prize in General Nonfiction and this year's One Book, One Community selection.)
Likewar: The Weaponization of Social Media by P.W. Singer
November Road by Lou Berney
The Fox by Frederick Forsythe
The Good Neighbor: The Life and Work of Fred Rogers by Maxwell King
The Library Book by Susan Orlean
The Nightingale by Kristin Hannah
The Orphan's Tale by Pam Jenoff
Under My Skin by Lisa Unger
Unsheltered by Barbara Kingsolver
You can easily browse the collection or use PITTCat or the Pitt Resources Quick Search box to locate specific titles. Multiple books may be borrowed for a three-week period. If a book you want to read is checked out to another person, place a hold on the book and you'll be notified when it is returned. We welcome recommendations, send your suggestions to Ask a Librarian.
~Jill Foust