A popular FlashClass at HSLS is "Free Images on the Web and How to Cite Them," where participants learn about the many alternatives to Google images that may be more effective in terms of content, design, and copyright purposes.
For example: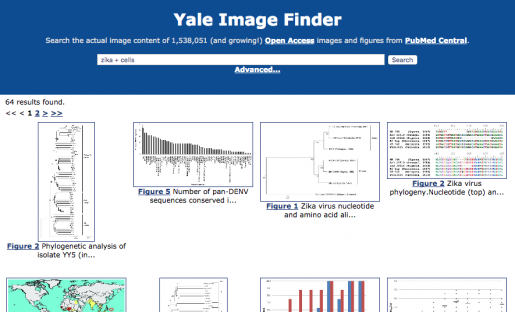 The class begins with a review of copyright basics and citation requirements. The HSLS Images Guide is used as the home base, where four categories of free images include:
Flickr: Creative Commons and its related specialized search engines
Public Domain Images, including new images, photography and clipart
General Images, includes museum collections, stock photos and icons
Health Sciences Images from NIH, Yale, CDC, etc.
Image collections licensed with Creative Commons are featured prominently due to their ease of re-use.
A new addition to the Guide is the tab for Multimedia, which offers access to free music, videos, and even sound effects. Check out the "Free Sounds" section in Multimedia for heartbeats, breathing, and other sounds individual users have uploaded, all under Creative Commons or Public Domain licensing.
The next class is scheduled for Wednesday, June 28, from 11:00 a.m.–noon. The class is also available for departments, either at Falk Library or as a guest lecture or lunch seminar at one of Pitt's Schools of the Health Sciences. For more information, visit the HSLS Images Guide, Free Images on the Web, or contact Andrea Ketchum at ketchum@pitt.edu or 412-648-9757.
~Andrea Ketchum