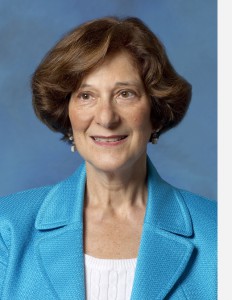 We are pleased to announce that, for the second time, HSLS has been chosen to serve as a Regional Medical Library for the Middle Atlantic Region (MAR) of the National Network of Libraries of Medicine (NN/LM).  The NN/LM mission is to ensure access to accurate and up-to-date health information for health professionals, patients, families and the general public. The Network consists of eight regional medical libraries, five National Coordinating Offices, more than 110 resource libraries primarily at medical schools, 2,200 local health sciences libraries and 1,300 public libraries and community-based organizations. The MAR region encompasses the states of New York, New Jersey, Pennsylvania and Delaware.
The new $7,913,438 award, spanning five years (2016-2021), is a UG4 cooperative agreement, a grant from the National Library of Medicine. The amount includes funding to support a new NN/LM Networked Services Office, which is charged with developing and maintaining reliable web services for the nation-wide network in compliance with US Department of Health & Human Services (HHS) information policies.
In our first five-year contract period that ended on April 30, 2016, the four MAR Librarian Coordinators and the Executive Director recruited new, underserved organizations into the Network, resulting in a 30% increase in membership, with representation from community health centers, public health departments, critical access hospitals and school nurse associations.  Since 2011, MAR librarians have promoted NLM resources to over 25,000 clinicians, public health workers, library staff, and employees of community-based organizations, along with members of the general public by:
exhibiting at over 200 national, regional and local meetings and conferences and providing 70 workshops and CE opportunities as part of the conference program; and
offering over 700 educational sessions through a variety of online and in-person learning opportunities.
Over the past five years, MAR also directed over $1.3 million to Network organizations for outreach projects designed to increase awareness and use of government-funded, high-quality biomedical and health information resources.
For more information about the NN/LM and MAR, please visit http://nnlm.gov/.