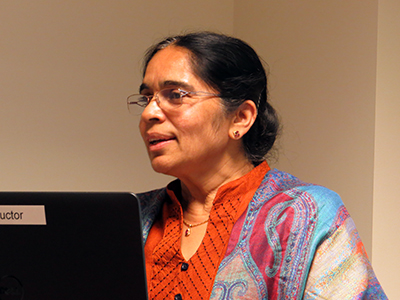 In early October, HSLS hosted Sriyani Perera, a medical librarian at the University of Peredeniya in Sri Lanka. The University of Peredeniya is one of the leading universities in Sri Lanka. During her tenure as a Medical Librarian, Sriyani has had different roles in the library; as a manager, an academic, a researcher, and a professional, while holding responsibilities in various capacities including planning and establishing new faculty libraries for allied health sciences, dental sciences, and veterinary medicine and animal husbandry. Sriyani is visiting the U.S. on sabbatical.
During Sriyani's one week visit, she met with the library's leadership team, digital library services, and reference librarians. Discussions with librarians in digital library services focused on HSLS's digital infrastructure, including e-resource acquisitions, information access points, metadata, desktop and mobile computing, multimodal technology support, document delivery services, and technology education. HSLS liaison librarians shared their experiences supporting students and faculty. She attended an in-person FlashClass, a FlashClass webinar, and a Painless PubMed Workshop. Sriyani also visited with the Executive Director and Coordinators of the National Network of Libraries of Medicine, Middle Atlantic Region, who discussed their role in improving the public's access to health information
A highlight of her visit was her presentation to HSLS staff about Sri Lanka, the University of Peredeniya, and the University's libraries.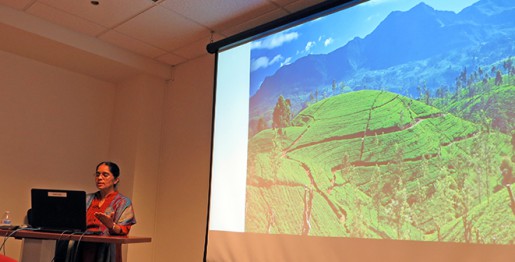 In addition to her time at HSLS, Sriyani visited Carnegie Mellon University libraries and attended lectures as part of Science 2015.
~Nancy Tannery