The University of Pittsburgh School of Medicine has a partnership with the Nazarbayev University (NU) in Astana, Kazakhstan to advise on the establishment of a new medical school.
The Health Sciences Library System (HSLS) is now included in this project to provide consultation to NU librarians about establishing library service to the new medical school. This will include advice on collection development, space, reference services, and teaching. The first class of medical students will start in August 2015.
Barbara Epstein, HSLS director, and Nancy Tannery, HSLS senior associate director, traveled to Astana in early March. The NU Library is an attractive and spacious facility currently providing collections and services to the NU Schools of Education, Engineering, Science and Technology, Humanities and Social Studies, Public Policy and Business. During the week in Astana, Barbara and Nancy met with the NU library director, librarians and staff, NU school of medicine dean and faculty, and the library committee.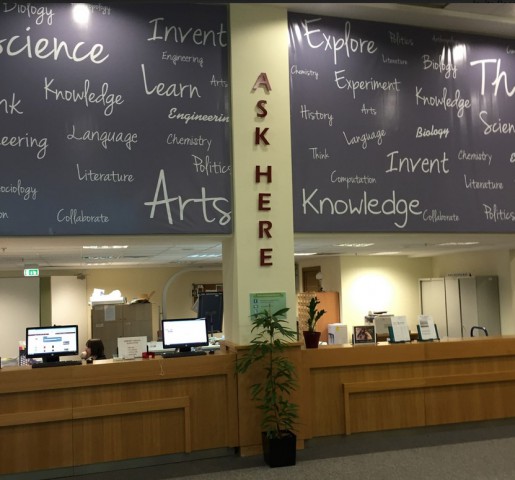 The visit coincided with a seminar for 37 medical librarians from other areas of this very large country. Included in the day and a half long seminar were an overview of HSLS by Barbara and a hands-on class titled "Resources Available from the U.S. National Library of Medicine" by Nancy.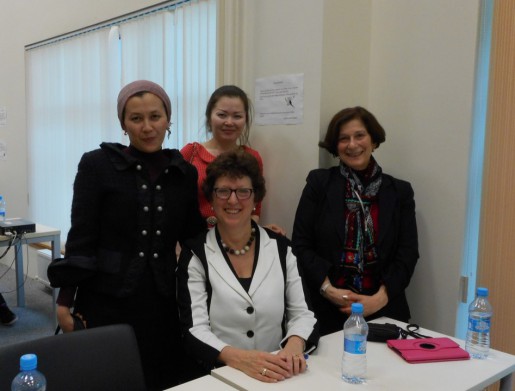 As the year progresses, HSLS expects to offer a series of webinars with more in-depth training about NLM databases and other online tools. A team of NU librarians will also visit Pittsburgh to learn more about services and instruction in academic health sciences libraries in the United States.
~Nancy Tannery