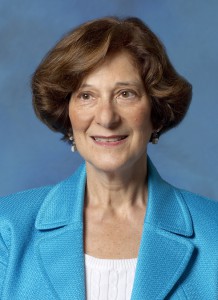 The holiday season is a good time to look back at the year that's passed and ahead to the new one. We take a breather from our daily routines to celebrate with friends, family, and co-workers and forget about the gloomy dark winter.
We at HSLS also pause to look back at our achievements and forward to plans for the new year. Our FY 2014 annual report has been posted to our Web site, and we've compiled our annual statistics for various reporting requirements. Below are some FY14 highlights:
Our collection now includes 7,200 electronic journals, 3,400 e-books and 100 databases or publisher collections of full-text information. This compares favorably with other academic health sciences libraries
The HSLS Web site remains the main entry point to the wide range of HSLS resources and services, with over 117,635 users per month accessing over 800,000 pages of information. More than 3.7 million articles were downloaded from our e-journals.
Falk Library's eight Group Study Rooms continue to be a popular location for health sciences students, staff, and faculty. Over 5,800 health sciences groups reserved a Group Study Room this year, logging in over 20,000 usage hours (an 82% increase in usage from last year!).
HSLS librarians provided instruction or consultation to over 4,500 faculty, students, and staff.
Reference librarians performed over 500 database searches by request in support of education or research, including faculty grant writing, and systematic review projects. Our users performed more than 76,000 database searches.
In year 3 of our 5-year contract to lead the Middle Atlantic Region of the National Network of Libraries of Medicine (NN/LM MAR), librarian-coordinators provided training to support the effective use of NLM information products and services; awareness of Affordable Care Act regulations and resources; and access to the latest health-related news, technology, and information to over 9,500 health professionals, educators, librarians, and consumers
Also in year 3, NN/LM MAR funding to network members in the states of New York, New Jersey, Pennsylvania, and Delaware supported 44 awards totaling over $420,000 for professional development, exhibits, medical library projects, technology improvement, outreach to health professionals and consumers, emergency preparedness, and a group licensing initiative for hospital libraries.
HSLS librarians garnered professional awards and recognition, published 20 articles in peer-reviewed journals, and presented 24 papers or posters at regional or national conferences.
It's hard to believe that 2015 will soon be here; it seems like yesterday that we were worried about Y2K computer crashes. As the guest host always says on Saturday Night Live—"stick around and we'll be right back" in 2015, bringing you outstanding collections, incomparable expertise, and even some physical improvements to make your in-library experience more comfortable!
Happy holidays!