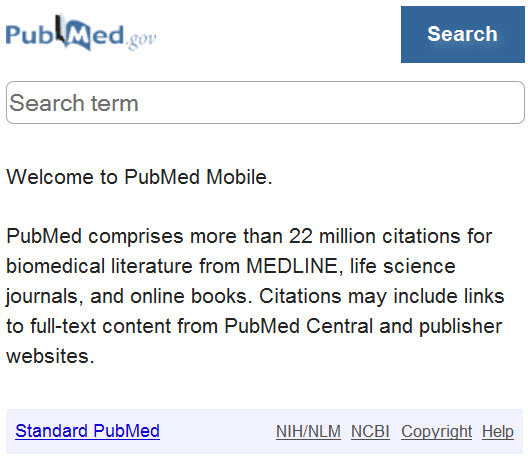 PubMed Mobile provides a simplified, mobile friendly Web interface for accessing the National Library of Medicine's Standard PubMed/MEDLINE database. The mobile version searches the same content as Standard PubMed and does not require an account or registration.
To search PubMed Mobile, simply enter your search terms in the search box and then click on Search. Results display in the Summary format, which includes the article title, first author's name, journal title abbreviation, and year of publication. Free full text article access is available from PMC or participating publishers' Web sites.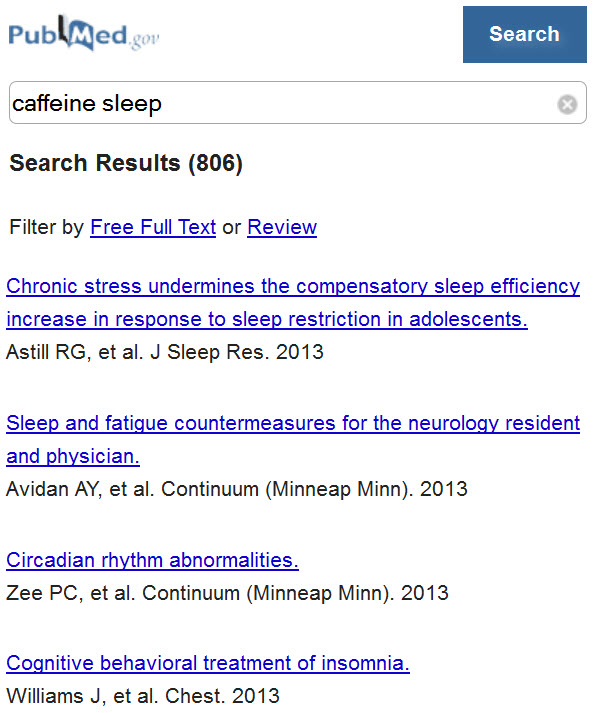 Convenient features of PubMed Mobile include:
The option to limit to free full text articles
The ability to limit to review articles
Quick access to Related Citations
PubMed Mobile does not include:
Most filters (limiting to English or human, date ranges, etc.)
Advanced search features
My NCBI
The Clipboard
To utilize these and other PubMed features, use Standard PubMed.
For questions about using PubMed Mobile or Standard PubMed, call the HSLS Main Desk at 412-648-8866 or send an e-mail to Ask a Librarian.
For more information about PubMed Mobile and other mobile friendly versions of HSLS resources, such as STAT!Ref and AccessMedicine, direct your browser to the HSLS Mobile Resources Web site.
~ Jill Foust