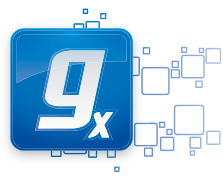 Attention University of Pittsburgh and UPMC researchers: The HSLS Molecular Biology Information Service is pleased to announce the availability of unlimited licenses for CLC Genomics Workbench from CLC bio. This resource is a comprehensive and user-friendly cross-platform desktop application for analyzing, comparing, and visualizing next generation sequencing (NGS) data. CLC Genomics Workbench supports not only genomics analyses, but also transcriptomics, epigenomics, and classical sequence analyses. Funding for CLC Genomics Workbench is provided by the University of Pittsburgh's Institute for Personalized Medicine.
Product features include:
Reasons to try CLC Genomics Workbench:
1. Available for Windows, Mac OS X, and Linux platforms
2. Supports all the major NGS platforms: SOLiD, Ion Torrent, Complete Genomics, 454, Illumina Genome Analyzer, and Sanger
3. User support:
Please register to receive instructions for accessing the software, as well as high performance computing options available with the HSLS MolBio Suite and the Center for Simulation and Modeling. For more information, send an e-mail to Ask a MolBio Librarian.
~ Carrie Iwema