October 2015
Reference Services at HSLS recently underwent a name change to Research, Instruction, and Clinical Information Services. Reference services were traditionally responsible for providing information in response to a question. As defined by the American Library Association, reference services librarians "assist, advise, and instruct users in accessing all forms of recorded information."1 Read more
To be clear, GenomeTV is not actually television. Rather, it is a YouTube Channel for the National Human Genome Research Institute (NHGRI), a part of the National Institutes of Health (NIH). This collection of video resources about genetics and genomics is arranged into six broad categories, with content dating back to the human genome announcement at the White House in 2000. When available, PowerPoint slides accompany the videos. Read more

A Data Management Plan (DMP) is a formal document describing how your data will be managed during your research and after the project is completed, including sharing resulting data with other researchers, and archiving the data for future access and use. With requirements for DMPs increasing among major research funders such as the National Institutes of Health (NIH) and the National Science Foundation (NSF), where can researchers quickly find assistance writing a DMP? Read more
| | |
| --- | --- |
| | |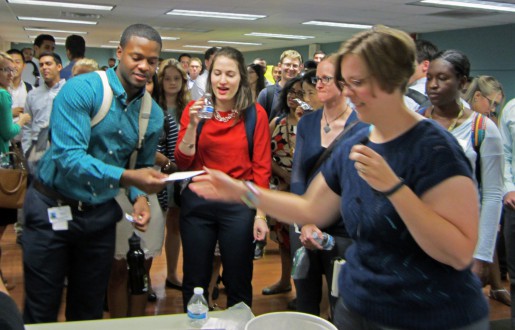 Every fall HSLS librarians provide library orientations to new students and faculty and this fall was no different. These orientations can be formal presentations about library resources and services or informal information tables at student organization fairs. Sometimes they are a mixture of both. The librarians enjoy the opportunity to welcome these new students and faculty, provide them with a glimpse of what the library offers, and answer their questions. We hope this is just the start of our interactions with these new members of the Pitt community.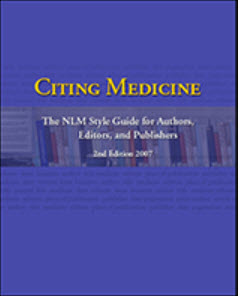 Citing Medicine: the NLM Style Guide for Authors, Editors, and Publishers provides both instructions and examples for formatting bibliographic citations for different types of published and unpublished material. The guide was recently updated with over 40 new examples, including new references for datasets, data repositories, ahead-of-print articles, and more. In addition to the new references, almost all of the manual's chapters and two of the appendixes were edited and updated. View all of the changes in the Content Updates appendix.
*Parts of this article were reprinted from the National Library of Medicine – Citing Medicine and Citing Medicine Has New Examples announcements. Read more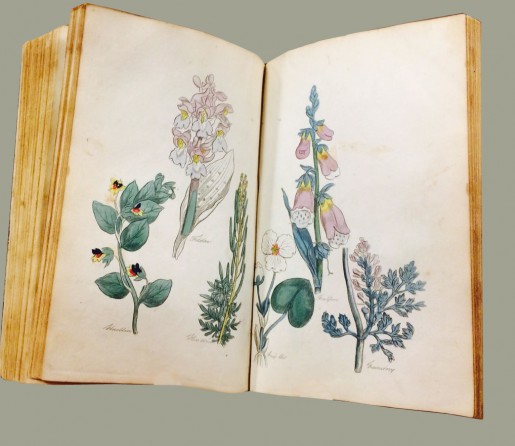 Herbals or herbaria—books describing herbs and their medicinal uses—are among the earliest literature created. They may be in the form of manuscripts, scrolls, codices, or loose sheets. Falk Library has several 18th century herbals, but the 1822 edition of John Hill's Family Herbal is particularly interesting for three reasons: it has color plates unlike earlier herbals in our collection, it has an interesting provenance, and it was written by an author with a notorious reputation. Read more
The HSLS Staff News section includes recent HSLS presentations, publications, staff changes, staff promotions, degrees earned, etc.
Publications
Authors' names in bold are HSLS-affiliated
Jonathon Erlen, history of medicine librarian, published, "New Dissertations," in Nursing History Review, 24: 176, 2016, and along with Jay Toth, published, "American Indian Dissertation Abstracts," in Indigenous Policy Journal, 2015, 27(2): 68. Read more
HSLS offers classes on database searching, software applications such as Prezi, bibliographic management, molecular biology and genetics, and library orientations. For more information, visit the online course descriptions. Read more