April 2008
» Next Entries

Faculty of 1000 Biology (F1000 Biology) is described as a "next generation literature awareness tool." Its purpose is to help researchers identify trends and highly regarded papers through reviews and recommendations, generated by over 2,300 leading researchers from around the world, including 21 faculty members from the University of Pittsburgh. Read more


The HSLS online collection now includes PsycEXTRA, a database that captures difficult-to-find "fugitive" or "gray" literature in the fields of psychology, behavioral science, and health. To access this resource, type "PsycEXTRA" into the search.HSLS box on the HSLS homepage. Read more

NIH investigators should be aware of two important dates related to the new NIH Public Access Policy. This legislation requires that all journal articles reporting on NIH-funded research be deposited into the National Library of Medicine's online archive, PubMed Central. These two dates are April 7, 2008 and May 25, 2008. Read more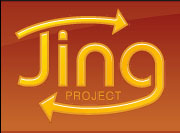 A picture is worth a thousand words. This is the idea behind the Jing Project, an application that allows users to capture images on their computer screens and share them as still pictures or videos. Imagine the possibilities! Create a video to show your colleague how to create an automatic e-mail alert in PubMed. Send your IT department a screen shot of the error message you received. Narrate a picture slideshow to send to your mom. Read more
If you missed the HSLS Lunch with a Librarian session "Patient Education Solutions: Locating Patient-Level Information within HSLS Resources", don't despair. You can watch it online, in a two-part session "Locating HSLS Patient Education Resources" (27 minutes) and "Where to Refer Patients for Quality Health Information" (16 minutes). Watch for more Lunch with a Librarian sessions to be available online soon.


Is your research focused on regulation of gene expression? Do you use microarrays, ChIP-on-chip, or protein arrays? Are you interested in uncovering the biology behind a list of differentially expressed genes? If so, you will want to explore a recent addition to the HSLS molecular biology resources collection, the BIOBASE Knowledge Library (BKL). Read more


The NLM Drug Information Portal is a quick and easy-to-use gateway to selected drug information resources from the National Library of Medicine (NLM) and major governmental agencies. Coverage includes over 12,000 drugs, spanning from their entry into clinical trials, through FDA approval, and into the marketplace. Read more


TOXNET, a collection of toxicology and environmental health databases, recently included a new resource, the Carcinogenic Potency Database (CPDB), developed by scientists at the University of California, Berkeley, and the Lawrence Berkeley National Laboratory. The information contained in the CPDB can be useful for completing cancer risk assessments. Read more


HSLS offers access to over 1,000 electronic books (e-books). Use the online alphabetic title or subject lists to browse the collection. Search the full-text of HSLS e-books using the program developed by HSLS with Vivisimo technology. Vivisimo clusters the results of the full-text search by topic or e-book source, allowing users to narrow their search in just one click. Read more
The online archives of the HSLS Update newsletter are now searchable. Use the search box located in the right margin of the newsletter, to find topics of interest or locate the specific details from articles you have read in the past. Note that links and information are up-to-date at time of publication; archived information may no longer be current.
» Next Entries