March 2015
» Next Entries

Have you ever read a biomedical research paper online and been curious about the expression patterns of the genes listed, or the 3D structure of the protein in question? Perhaps you're wondering about possible side effects or pharmacogenomic information relevant to the clinical drug study you're perusing. Read more
The overwhelming majority of publications in PubMed are from U.S. authors covering medical practice, training, and research in the United States. However, there are an increasing number of scholarly publications with authorship by practitioners and researchers located outside the United States. Read more

The University of South Carolina School of Medicine is pleased to announce THE 3RD ANNUAL MEMMYS!
This national music video contest seeks student-produced videos from health professional students. The contest is open to any student enrolled in a health professions school such as dental, pharmacy, allopathic, osteopathic, public health, nursing, medical, or allied health. Read more
We typically think of teeth as functional—essential for chewing, speech, structural support, or as part of a great smile. Not so for some artists who instead think of teeth as inspiration for creating works of art ranging from the whimsical to fine art and crafts. A new Falk Library exhibit, Tooth-full Art and Artifacts, displays a variety of toothsome creations featuring incisors, canines, molars, and more. While some of the artwork could excite your sweet tooth, be forewarned that a few pieces just might set your teeth on edge! Read more
Don't have time to read lengthy systematic reviews for their patient-related evidence? Try using the new database Cochrane Clinical Answers to inform your patient care decisions. Its question-and-answer format uses PICO (Population, Intervention, Comparison, Outcomes) precision to drill down to relevant topics. Data is gleaned from reviews in the Cochrane Library and updated when revisions occur. Topics range from dental to mental, all ages and most major medical specialties. Some areas are under development as the question repertoire expands. Read more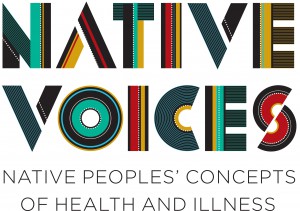 With over a hundred interviews from individuals all across the United States who are from and/or work for Native communities, Native peoples speak in their own voice about health and illness as part of the exhibit, Native Voices: Native Peoples' Concepts of Health and Illness. Since 2011, the National Library of Medicine has displayed this exhibition on site in Bethesda, Maryland, and now the exhibit is making its way across the nation to the NN/LM regional medical libraries. Falk Library, the NN/LM Middle Atlantic Region headquarters, will host the exhibit from March 17 to May 31, 2015. Read more
The Official Dr. Thomas E. Starzl Web Site provides a detailed look into the life and influential medical career of Thomas Starzl, MD, PhD. The Web site documents his life story, including his genealogy, childhood, education, and the institutions where he worked and continues to work. It also explores his impact on the field of medicine and specifically examines his work in the areas of neuroscience, cardiac physiology, hepatotropic physiology, transplantation immunology, and surgical innovations. Also included are biographies of colleagues and friends that both influenced Dr. Starzl's career and whose careers he influenced. The Official Dr. Thomas E. Starzl Web Site presents an informative portrait of a medical pioneer. Read more
News
Carrie Iwema, Molecular Biology information specialist, was elected chair designate of the Medical Library Association's Continuing Education Committee and was appointed to the Joint Planning Committee for the 2016 Medical Library Association/Canadian Health Library Association/International Clinical Librarian Conference as coordinator of the Lightning Talks.
Presentations Read more
» Next Entries