December 2013
» Next Entries
Over Pitt's winter break, Falk Library will have modified hours:
Saturday, December 21: 9:30 a.m.–6 p.m.
Sunday, December 22: 9:30 a.m.–6 p.m.
Monday, December 23 through Wednesday, January 1: CLOSED
Thursday, January 2: Resume regular hours
The Ask a Librarian service will be monitored over the break. Read more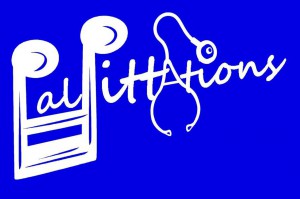 The PalPITTations will perform a concert of holiday favorites on Tuesday, December 10, at 12:30 p.m., on the upper floor of Falk Library. The PalPITTations are the a capella vocal group of health sciences students from the University of Pittsburgh. Light refreshments will be served. All are welcome for this free concert.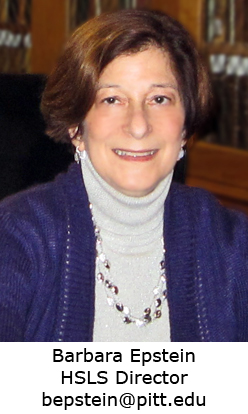 You may have noticed that HSLS has reduced its purchases of print materials over the past several years. In fact, we no longer subscribe to any scholarly journals in print! All of our journals are electronic. And we know that users appreciate the ability to read articles anywhere, anytime.
Transition from print to electronic books has been a much longer process. Our book collection has traditionally received less use than our journals; this is generally true of health sciences libraries. Scholarly publishers have been slower to convert to electronic book publishing, and there can be a significant delay after a book is published in print before an electronic copy is available. Pricing and access models for e-books can also be problematic. Instead of licensing content for unlimited institutional use as we do with e-journals, e-books are often made available in the traditional library mode: one user per "copy" of the title. Read more
Instruction by health sciences librarians in the use of both MEDLINE and CINAHL databases has long been a mainstay of the undergraduate nursing curriculum. This meant the health sciences librarian was faced with the task of teaching students the use of two different databases with dramatically different search screens, often in a one class session. This dilemma led to a discussion within HSLS about the necessity of teaching nursing students the use of both databases. That is, we wondered if the nursing content of CINAHL and MEDLINE was so different that nursing students should routinely be taught how to use each? Or was it possible that instruction in MEDLINE alone (via PubMed) would enable students to find the evidence-based nursing resources required for their homework assignments? Read more
Community-spread Staphylococcus infections, the overuse of antibiotics, and other microbial threats to health all make the topic of infectious diseases (ID) important both nationally and globally. One organization promulgating practice guidelines for the diagnosis and treatment of these conditions is the Infectious Diseases Society of America (IDSA) located in Arlington, Virginia. Read more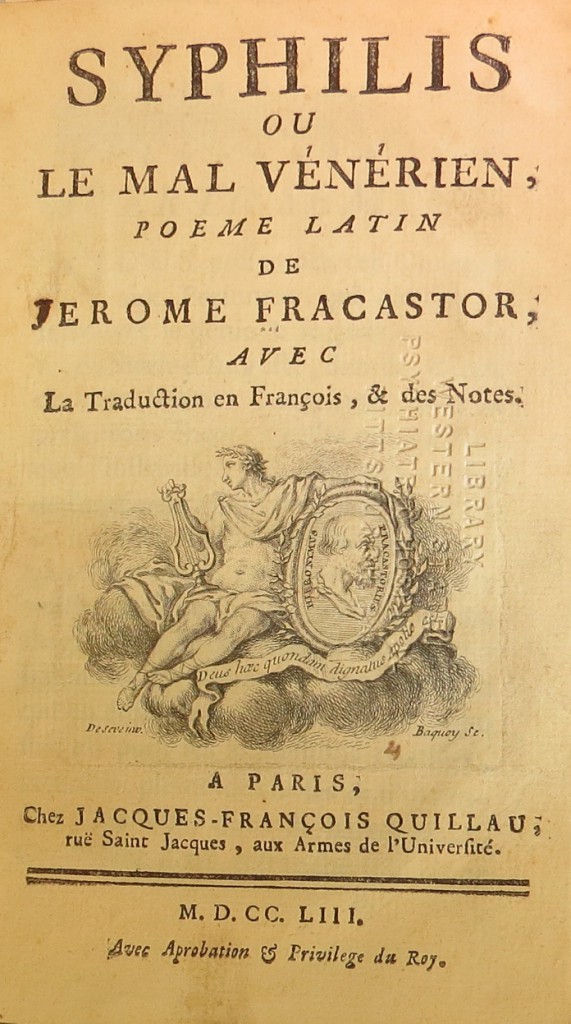 Syphilis ou le mal vénérien: Poeme Latin de Jerome Fracastor avec la traduction en François & des notes [Syphilis, or the venereal disease: the Latin poem of Girolamo Fracastoro with French translation & notes]. Paris, 1753
Girolamo Fracastoro (1478-1553) was a Venetian nobleman educated at Padua University. Although medicine was his true passion, he was also a poet, humanist, and scientist; and his many interests included astronomy, mathematics, physics, botany, geology, and geography. He counted Copernicus, the Renaissance mathematician and astronomer, among his friends.
As a physician, Fracastoro is considered one of the founding fathers of modern medicine. He discovered that microorganisms were able to transmit infection and proposed a scientific hypothesis on tiny particles or "spores" 300 years before the empirical formulation of germ theory was developed by Louis Pasteur and Robert Koch. Read more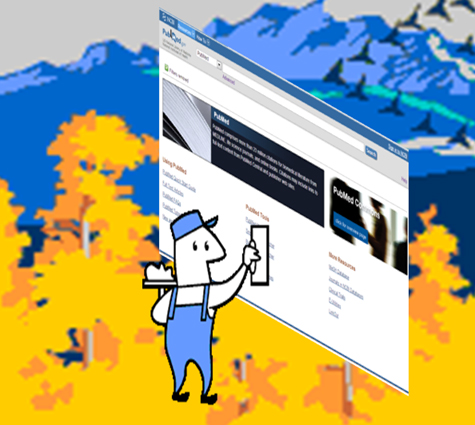 The answer is simple and yet complex.
From mid-November to mid-December, the National Library of Medicine (NLM) does year-end-processing. During this time, extensive maintenance is done on MEDLINE. MEDLINE is the NLM database of biomedical journal citations and is the primary component of PubMed. Read more
The HSLS Staff News section includes recent HSLS presentations, publications, staff changes, staff promotions, degrees earned, etc.
Publications
Michele Klein-Fedyshin, reference librarian, published "American Nursing Credentialing Center (ANCC) Magnet Conference Liaison Report October 2-4, 2013," in National Network, 38(2): 8-9, November 2013.
Presentations Read more
» Next Entries