February 2008
» Next Entries
This issue of the HSLS Update introduces a new look and format for the newsletter. Just as library journals are moving from print to electronic, the Update is now "e-only" and will cease publishing print issues. You can receive the Update via an RSS feed or by email subscription by registering at: www.hsls.pitt.edu/updatereport/?page_id=227. Read more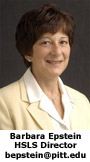 December 26, 2007, President Bush signed into law a requirement that all reports of research funded by the National Institutes of Health (NIH) must be publicly available within 12 months of journal publication. The legislation requires researchers to deposit electronic copies of their final, peer-reviewed manuscripts, including all graphics and supplemental materials, into the National Library of Medicine's online archive, PubMed Central (PMC) www.pubmedcentral.nih.gov. Read more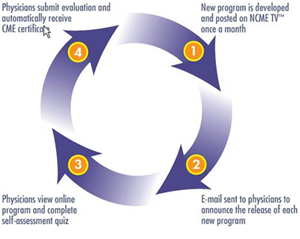 NCME-TV, a Web-based series of streaming CME videos, is now accessible through the HSLS Web site. Physicians familiar with NCME (Network for Continuing Medical Education) videos and DVDs will welcome this new Internet-accessible format that allows access to videos anytime, from any computer.
NCME-TV provides updates on topics relevant to physicians, including: Read more
RefWorks, a Web-based product for managing citations and creating bibliographies, is now available to HSLS' University of Pittsburgh and UPMC patrons. Look for the RefWorks link on the HSLS More Resources page www.hsls.pitt.edu/resources.
What's the difference between RefWorks and EndNote? Read more


New to the Health Sciences Library System? Interested in learning how to search HSLS online resources more efficiently? Check out Learning @ Your Pace: www.hsls.pitt.edu/services/learning_at_your_pace, a Web page containing online tutorials developed especially for HSLS patrons. Read more


HSLS now provides access to the institutional version of Cardiosource Plus, a specialized Web site, formerly available only to members of the American College of Cardiology. First time users may register for a free account to use premium services and resources listed below: Read more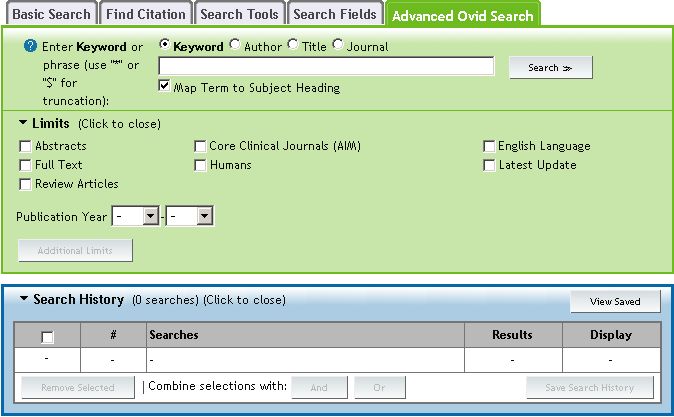 In January, HSLS introduced Ovid's redesigned interface, now called OvidSP. Although visually quite different, the updated interface commonly used to search databases such as MEDLINE and PsycINFO, maintains the same functionality. Read more
• Are you engaged in basic science or translational research?
• Do your experiments include microarray expression, proteomics profiles, SNP/haplotype and mutation maps, or siRNA knockouts?
• Does your data include huge lists of genes or protein IDs? Read more
» Next Entries