August 2008
» Next Entries

UpToDate, a popular online clinical information tool, is now available from computers not directly connected to the Pitt or UPMC networks. Authorized users can access this resource by logging into remote access.
UpToDate recently introduced a new site design. From the main UpToDate search screen, clinicians can take advantage of the following options: Read more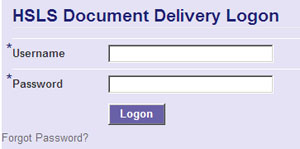 HSLS Document Delivery Services has a new, improved ordering and tracking system that allows you to request health sciences materials; track the status of these requests; and download electronically delivered documents through one simple Web interface. Getting started is easy: Read more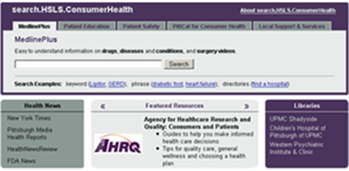 The HSLS consumer health information Web site has been redesigned, allowing for quick and easy retrieval of information regarding patient education and safety, service programs, HSLS consumer health collections, and more. Read more
The staff at HSLS is pleased to welcome new and returning faculty and students. Though we've hardly been napping all summer, it's fun to get back into the faster pace that fall term brings. HSLS librarians spent the summer orienting new UPMC residents, working with students from the Pennsylvania Governor's School for Health Care, planning orientations and workshops for the fall, adding new resources, and expanding access to old favorites such as UpToDate. Read more


Do you use EndNote or RefWorks? If so, take advantage of new tools to get PubMed Central identification numbers (PMCIDs) into citations you plan to use in upcoming grant-related documents.
The new NIH Public Access policy requires that as of May 25, 2008, PMCIDs be listed at the end of the full journal citation in grant applications, proposals, and progress reports. Examples: Read more

As of January 2009, CINAHL, the premier nursing and allied health bibliographic database, will be available only through the EBSCOhost search interface. Though the look and "feel" of the EBSCOhost interface is different from that of CINAHL's current interface, Ovid, users will continue to have access to CINAHL's familiar search tools. Below is a table listing the names (and functions) of selected search tools available in Ovid CINAHL, and their equivalents in EBSCOhost CINAHL. Read more
Have you noticed the changes in PubMed? Below are several brief descriptions of these changes to help PubMed users optimize search results.
Full-Text Links

Read more


You found the citation to that perfect article but are having problems linking to the full-text. Commonly asked questions regarding full-text retrieval are answered below. Read more
» Next Entries