December 2016
» Next Entries
This issue marks the 20th anniversary of the Update.  In late 1996, we cautiously embarked on publishing a printed newsletter that would appear quarterly.  We wondered if we would have enough news to share every quarter that could fill four pages of print.  Our goal was to provide our Pitt and UPMC health sciences community with useful information about library resources and services to support your daily teaching, publishing, research and clinical responsibilities (with just a little bit of bragging to showcase the achievements of our talented library staff).  A secondary goal was to record the history of the library as it happened.
Our very first Fall 1996 issue included articles about our new home page on the "World Wide Web", growth of Falk Library's "Microcomputer and Media Center," Read more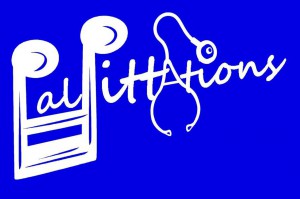 Please join us as we celebrate the season with the annual PalPITTations Concert on Wednesday, December 14, at 12:30 p.m., on the upper floor of Falk Library. The PalPITTations are the a capella vocal group of health sciences students from the University of Pittsburgh. Light refreshments will be served. All are welcome for this free concert.
Sound recordings, documentaries, films, and lectures tell the story of biomedicine, disease, and public health. This capture of the historical record enables us to reflect on the progress made in health care and appreciate the advancements yet to come. Below is a selection of online history of medicine films and sounds. Read more
R is a programming language and software environment used for data analysis and/or visualizations. Below are several resources available to help you learn how to use R with your data.
Online training through lynda.pitt.edu (for Pitt users only)
The University provides access to online training via Lynda.com, which includes thousands of videos on topics such as Web design, video editing, Excel, PowerPoint, Photoshop, and more, including R.
To access this resource, visit the My Pitt portal page or the login link on the CSSD page. Use the Lynda.com search box to locate courses or browse the learning paths.  Read more
The National Library of Medicine (NLM) is embarking on a new strategic planning initiative and invites input from its stakeholder community. As the world's largest biomedical library and the producer of PubMed, Clinical Trials.gov, PubMed Central, GenBank, MedlinePlus, and hundreds of other databases and initiatives, NLM is an indispensable resource for researchers and clinicians at Pitt and throughout the world. Read more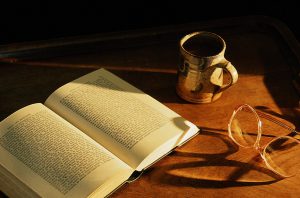 As you head out for the holidays, grab a Leisure Reading book from HSLS's collection of newly-published fiction and nonfiction. The Leisure Reading Collection is located at the rear of the main floor of Falk Library in the comfortable seating area. Read more
Over Pitt's winter break, Falk Library will have modified hours: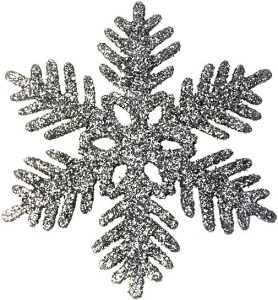 Saturday, December 17: 9:30 a.m.–6 p.m.
Sunday, December 18: 11 a.m.–6 p.m.
Monday, December 19: 7 a.m.–6 p.m.
Tuesday, December 20: 7 a.m.–6 p.m.
Wednesday, December 21: 7 a.m.–6 p.m.
Thursday, December 22: 7 a.m.–4 p.m.
Friday, December 23, through Monday, January 2: CLOSED
Tuesday, January 3: 7 a.m.–6 p.m.
Wednesday, January 4: Resume regular hours
The Ask a Librarian e-mail service will be monitored over the break. Read more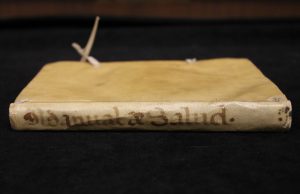 Bernardino Gómez Miedes (1520-1589) was a Spanish humanist well-versed in many disciplines. He authored two important books: Commentarii de sale (1572), the earliest discussion of salt, and Enchiridion (1589), a manual about gout. An edition of the latter, published again in Madrid in 1731, caught the eye of Dr. Gerald Rodnan.  Dr. Rodnan was an avid book collector, professor of medicine, and the former division chief of rheumatology and clinical immunology at the University of Pittsburgh, who donated his impressive collection of rheumatology books to the Falk Library. Read more
The HSLS Staff News section includes recent HSLS presentations, publications, staff changes, staff promotions, degrees earned, etc.
Publications
Author names in bold are HSLS-affiliated
Carrie Iwema, Information Specialist in Molecular Biology, John LaDue, Head of Knowledge Integration, Angie Zack, Web and Application Programmer, and Ansuman Chattopadhyay, Head of Molecular Biology Information Service, published "Discovery Tool for Life Sciences Research Article Preprints" in JMLA, 104(4): 354-62, October, 2016. Read more
» Next Entries