Getting Systematic About Systematic Reviews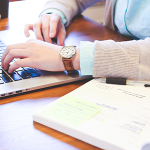 provides a glimpse into the planning process and methods required to produce a high-quality systematic review. This class is ideal for researchers, clinicians, or individuals within the health sciences who would like to learn more about this type of scientific investigation.
Systematic reviews use rigorous and transparent methods to synthesize the findings of research studies and are an increasingly popular study methodology. While they may sound like an easy alternative to a traditional literature review, systematic reviews require careful planning, the creation of complex search strings for use in bibliographic databases, thorough documentation of all records and articles used in the review process, and a significant time commitment from all research team members.
This class is a useful prerequisite for those with no prior experience in conducting systematic reviews. Attendees will gain an understanding of the characteristics of a high-quality systematic review, existing standards for the design, conduct, and reporting of systematic reviews, and the role librarians can play in identifying and managing the literature used for such reviews.
If you are interested in learning more about systematic reviews before registering, view the HSLS Systematic Review LibGuide.
Register* for Getting Systematic About Systematic Reviews to attend this one-hour virtual workshop.
March 16, 11:30 a.m.–12:30 p.m.
For timely notification of upcoming classes, sign up to receive the weekly HSLS Classes and Workshops email.
Customized sessions of Getting Systematic About Systematic Reviews and other HSLS workshops can also be requested for your course, group, or department.
* HSLS classes are open to University of Pittsburgh faculty, staff, and students, as well as UPMC residents and fellows. A valid email address is required to register.
~Marissa Spade