Now more than ever, access to scholarly/academic online books (e-books) is absolutely crucial for the continuation of Pitt's education and research mission. Fortunately, HSLS owns or has access to an extensive array of e-books.
E-book collections purchased by HSLS are heavily focused on health sciences titles. A few very subject-specific collections include:
These individual collections provide "go-to" titles for the topics they cover, but they represent only a small fraction of our e-book collection.
Below are descriptions of alternatives for locating e-books and e-book chapters.
E-Book Full Text Search
HSLS has developed an innovative tool for the full-text searching of over 1,000 health and biomedical science e-books simultaneously. It's called E-Book Full Text search. With a single, simple search, you can pull results from a variety of e-books.
To access E-Book Full Text search, direct your browser to the HSLS homepage. Near the top of the screen, in the dark blue box, click on the E-Book Full Text button.
Enter a "Google-style" query into the search box, click on the search icon, and then wait a few seconds. Along the left side of the screen, results are also grouped into categories that enable more precise retrieval without reformulation of the search.

E-books by Subject:
The staff at HSLS have created a web page that sorts e-books by topic; it is not meant to be comprehensive. However, these lists provide a good starting point for key titles by topic.
New PittCat:
A link to the new PittCat discovery tool can be found on the HSLS homepage. It searches our e-journals, e-books, and e-book chapters.

Your search can be easily modified by clicking on ADVANCED SEARCH next to the search box.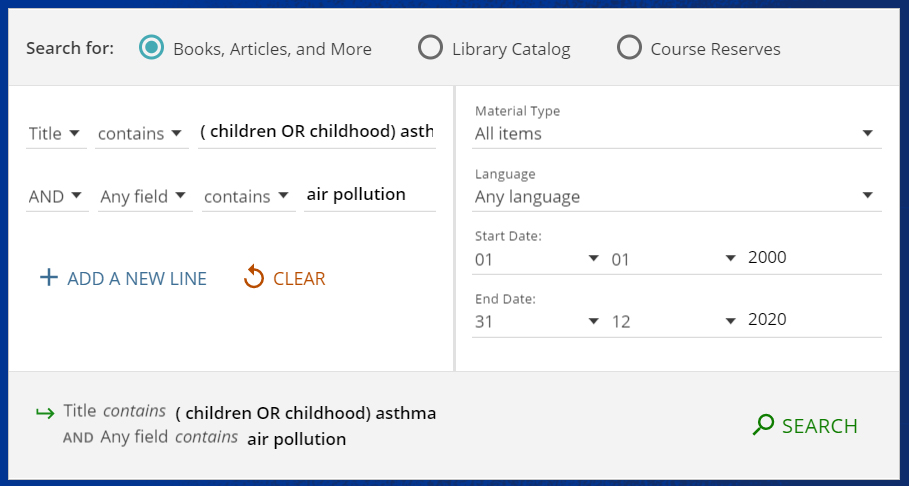 The number of items returned is greatly reduced but the items returned are right on target.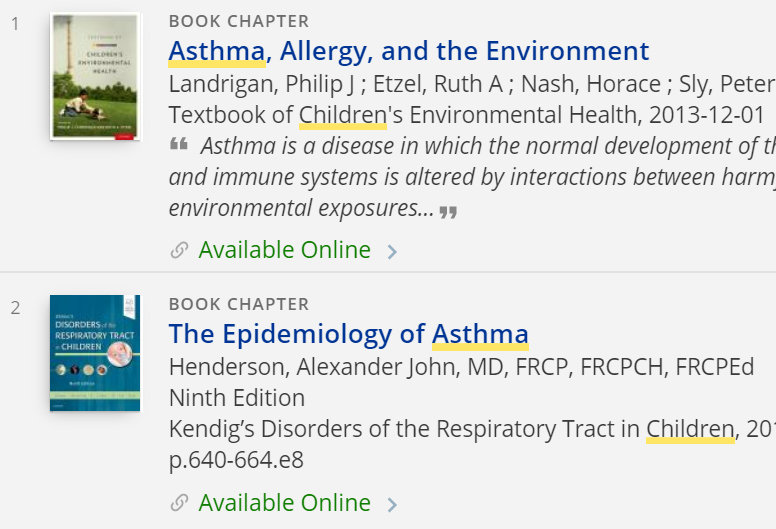 To search only for books, click the radio button for the Library Catalog above the text search box. You may need to delete a term to broaden the search.
Select Available online from the filters to locate e-books.
E-books and Course Reserves
Generally, e-books can be used as course reserves if you link to the e-book or e-book chapter. Many of our titles are limited by the number of simultaneous users so only one or two people can access the e-book at any given time.
An exception to this rule is our SpringerLink collection. They do not limit the number of simultaneous users. A soft-bound print copy of any institutionally-owned book under 1,000 pages can be purchased for only $24.99. Downloading is free for all institutionally-owned titles.
For more information, please contact us via Ask a Librarian.
~Helena VonVille