The HSLS Staff News section includes recent HSLS presentations, publications, staff changes, staff promotions, degrees earned, etc.
Names in bold are HSLS-affiliated
News
Melissa Ratajeski, Coordinator of Data Services, has become a Certified Carpentries Instructor. The Carpentries project includes Software Carpentry, Data Carpentry, and Library Carpentry with the shared mission to teach foundational computational and data science skills to researchers.
Publications
J.A. Pruskowski, S. Springer, C.T. Thorpe, M. Klein-Fedyshin, Research and Clinical Instruction Librarian, et al., published "Does Deprescribing Improve Quality of Life? A Systematic Review of the Literature" in Drugs & Aging, December 2019, 36(12): 1097-1110.
N. Shaikh, V.A. Osio, C.B. Wessel, Head of Research Initiatives, et al., published "Prevalence of Asymptomatic Bacteriuria in Children: A Meta-Analysis" in The Journal of Pediatrics, November 28, 2019.
Presentations
Erin Seger, NNLM MAR Health Professions Coordinator, presented "National Library of Medicine Resources" for the Public Health Workforce at the American Public Health Association Annual Conference in Philadelphia, PA, on November 4, 2019. She also presented "National Network of Libraries of Medicine Resources and Services" at the Adirondack Rural Health Network quarterly meeting on December 6, 2019.
Congratulations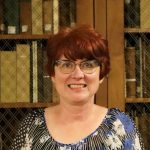 Sue Burke, Document Delivery Assistant, recently celebrated 30 years of service at HSLS. She feels that the key to being part of a successful document delivery team begins with the training her manager, Barb May, has provided to her. Over the years, she has appreciated that her manager has empowered her to provide the best quality of customer service and communicates daily flexibility for any work challenges. Burke remembers how staff used to pull several carts loaded with books and journals and then photocopied the requested chapters or articles. Then they had to prepare envelopes to mail most of the documents or patrons came to the library to pick them up. Technology has vastly improved services standards. Today patrons and outside borrowers get their needed resources within a few hours or days. Burke feels that HSLS resources are excellent and that makes doing her job easy and enjoyable.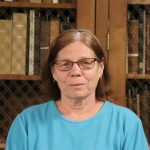 This year, Barb May, Document Delivery Manager, celebrated 30 years of service at HSLS. When she first began her career, Document Delivery was a one-person department. May used the very first version of Docline and Ariel to order and send articles to other libraries. As time went by, the department went from a one-person operation to six. May feels she has been blessed with the best co-workers who always give 100% to make the document delivery service one of the best in the country. In the past, when HSLS directors would visit other institutions, they would always hear impressive remarks about the service. May believes that "when you're good at your job and love what you do, thirty years just fly by…"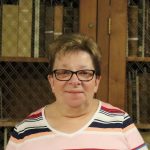 Kathy Enrietto, Document Delivery Assistant, recently celebrated her 20-year anniversary at HSLS. Throughout her years at HSLS, she has thoroughly enjoyed her job, especially responding to other libraries requests for resources. Enrietto finds HSLS to be a fun place to work, mostly due to her colleagues.
Congratulations to HSLS staff members, Jason Furente, Systems Programmer, Hannah Sinemus, MAR Technology Specialist/NWSO Technology Liaison, and Michael Sweezer, Systems Programmer, who recently received University of Pittsburgh staff recognition awards for five years of service.
Jason Furente
Hannah Sinemus
Mike Sweezer