The new PubMed will debut in January 2020, and the old PubMed will slowly fade into history. You can preview the improved search quality and usability on PubMed Labs, an experimental website where new features and tools are tested.
Several new interface highlights include:
A cleaner, fresher look as well as a responsive design for mobile devices.
A new search algorithm to find the best matches for search results. In PubMed Labs, the default results display is by "Best match" and not "Most recent" which is the current default in PubMed. This can easily be reversed.
Highlight "snippets" from article abstracts that are directly related to your search query, with search terms highlighted in the title and/or snippets. This makes it easier to browse results for relevant articles.
Numerous search filters, the save and e-mail options, the Clipboard, and many other essential features from the current version of PubMed.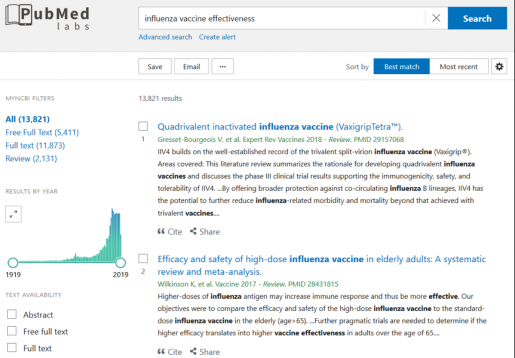 Helpful new features in the Abstract display include:
Authors listed by full name.
A new Cite button that provides easy access to citation information in AMA, MLA, and APA style formats.
Similar articles are listed directly under the abstract.
Share an article via Twitter, Facebook, or retrieve an article's permalink and send it to a colleague.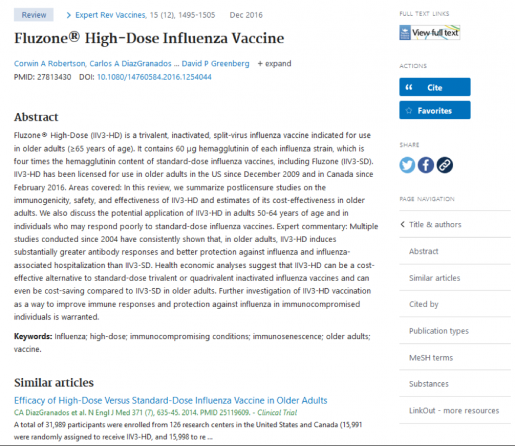 For the latest information about new features and fixes in PubMed Labs, see Releases & Features.
PubMed Labs is a work in progress. Please give it a try. Your feedback is welcome!
~Jill Foust