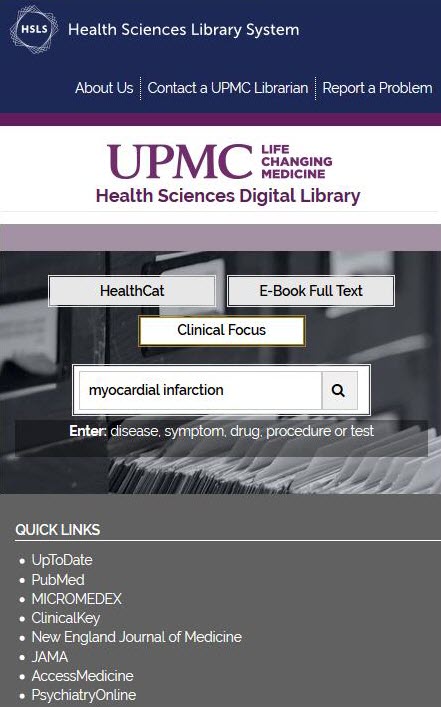 HSLS is pleased to launch the new UPMC Health Sciences Digital Library, the easiest and fastest way for UPMC employees to access cutting edge, high quality medical information. The Health Sciences Digital Library, accessible via the UPMC network, provides streamlined access to the "UPMC Collection"—which includes 5,000 health sciences e-journals, 4,500 e-books, 25 databases of topic specific content, and multiple mobile apps.
For information seekers, the portal is intuitive and easy to navigate. Top resources such as PubMed, UpToDate, and Micromedex are one click away. Three A-Z lists provide targeted title searching, while the UPMC library catalog, "HealthCat," creates advanced library searches.
The UPMC Health Sciences Digital Library is available via MyApps, UPMC Infonet, or https://upmchsdl.pitt.edu.
~Fran Yarger