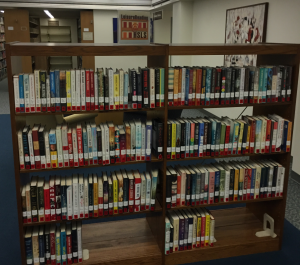 Over winter break, pour yourself a cup of tea and curl up with a good book from the HSLS Leisure Reading Collection of newly-published fiction and nonfiction. The Leisure Reading Collection is located on the left as you enter the main floor of Falk Library next to the comfortable seating area.
Recent bestsellers in the collection include:
Born a Crime: Stories from a South African Childhood by Trevor Noah
Astrophysics for People in a Hurry by Neil deGrasse Tyson
The Cuban Affair: A Novel by Nelson DeMille
Little Fires Everywhere: A Novel by Celeste Ng
You can easily browse the collection or use PITTCat or the Pitt Resources Quick Search box to locate specific titles. Multiple books may be borrowed for a three-week period. If a book you want to read is checked out to another person, place a hold on the book and you'll be notified when it is returned. We welcome recommendations, send your suggestions to Ask a Librarian.
~Jill Foust