Are you traveling in the next few months for a conference or a vacation? If so, have a picture of yourself taken with the HSLS Web site visible on your mobile device in an interesting locale.
All photos submitted to mar@pitt.edu by staff, faculty, or students of one of the University of Pittsburgh schools of the health sciences (Dental Medicine, Health and Rehabilitation Sciences, Medicine, Nursing, Pharmacy, and Public Health) by August 1, 2016, will be entered into a raffle for the chance to win a $20 Target gift card. Additional prizes will be given for the "most unique" picture and the one taken at the furthest location from Falk Library.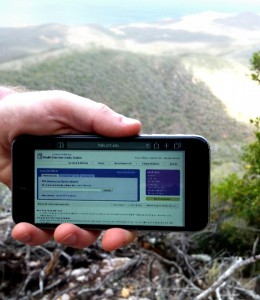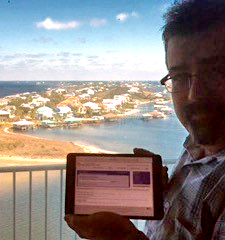 When submitting your photo, please include your name, Pitt affiliation, and the location of where the picture was taken. The submitted pictures may be used in the display cases outside of Falk Library or in a future issue of the HSLS Update.
Don't forget: HSLS online resources can be accessed through our Web site 24/7 anywhere in the world via EZproxy.
~Melissa Ratajeski