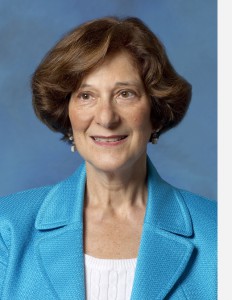 Before we head off for our well-deserved winter break, let's take a moment to look back at 2015. It's been a busy year at Pitt and at HSLS as well. Our FY15 Annual Report is now available on our Web site. Some highlights:
We added nearly 1,200 new e-resources, including more than 325 e-books, to HSLS collections.
Researchers writing grant applications can create and share Data Management Plans more easily since Pitt became a partner of the DMPTool.
HSLS now licenses 18 molecular biology software packages for Pitt's research community. We now have a total of 2,753 registered users for these packages, an increase of 883 (32%) this year.
The HSLS Web site, on average, hosts over 58,000 sessions per month, totaling over 1,400,000 page views per year.
On average, students, faculty and staff in the health sciences used Falk Library's 70 public desktop computers over 300 times per day, adding up to over 100,000 uses during the year.
We re-upholstered all public seating and updated public computers on Falk Library's main floor, and purchased a nifty new Scannx Book ScanCenter for public use on the Mezzanine floor.
Falk Library's group study rooms continue to be a popular location. During the year, over 5,000 health sciences groups used the eight study rooms, logging in over 15,000 hours.
Liaison librarians provided instructional sessions to over 2,500 health sciences students in 84 sessions.
We introduced our own YouTube channel, Pitt Health Sciences Library System, featuring recordings of special lectures and classes. HSLS YouTube is a featured channel of Pitt's official YouTube presence.
We are now in the final year of our five-year contract to serve as the regional medical library for the four-state Middle Atlantic Region of the National Network of Libraries of Medicine. Last year, we reached over 10,000 health professionals, librarians, and community health workers through training, site visits, exhibits, and funded projects.
HSLS librarians authored 17 articles in peer-reviewed journals; a dozen of these were co-authored with faculty in the schools of the health sciences.
Best wishes to all for a happy holiday season, and a successful and productive new year!